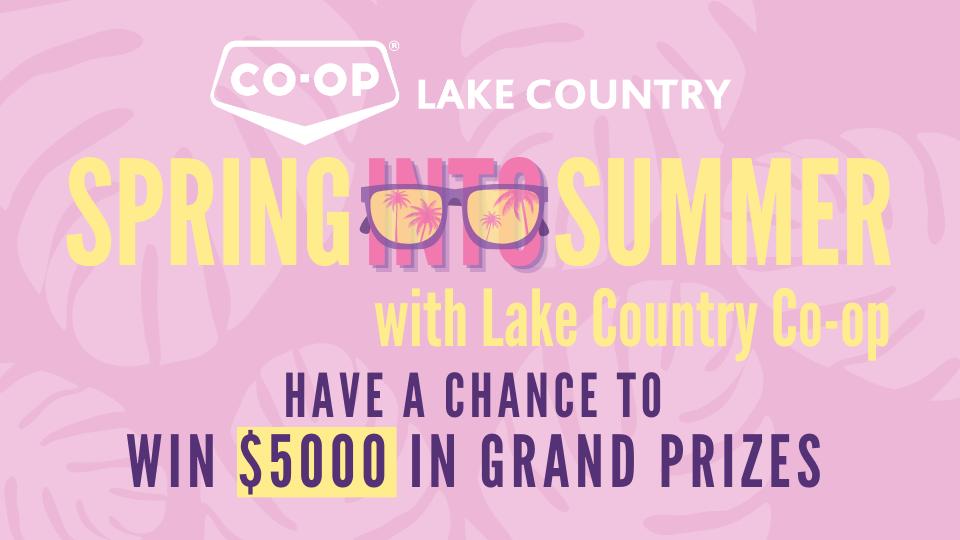 Spring Into Summer
April 17, 2023
Spring into Summer with Lake Country Co-op for the chance to win 1 of 3 grand prizes valued at $5000!
Over three 2-week periods, members can purchase select "special" items advertised below. Special items are changed every two weeks. At the time of purchase, members will get 1 entry ballot for each special item purchased. At the end of the 6 week campaign, all ballots are combined and winners are drawn for the grand prizes.
Items can be purchased at applicable business units.
Promotion runs from April 20 - June 1, 2023. Must be a Lake Country Co-op Member to win.
Week 1:
Week 2:
Week 3:
Grand Prizes
If you are not a Lake Country Co-op Member you can become one Here.
There are no featured stories at this time.