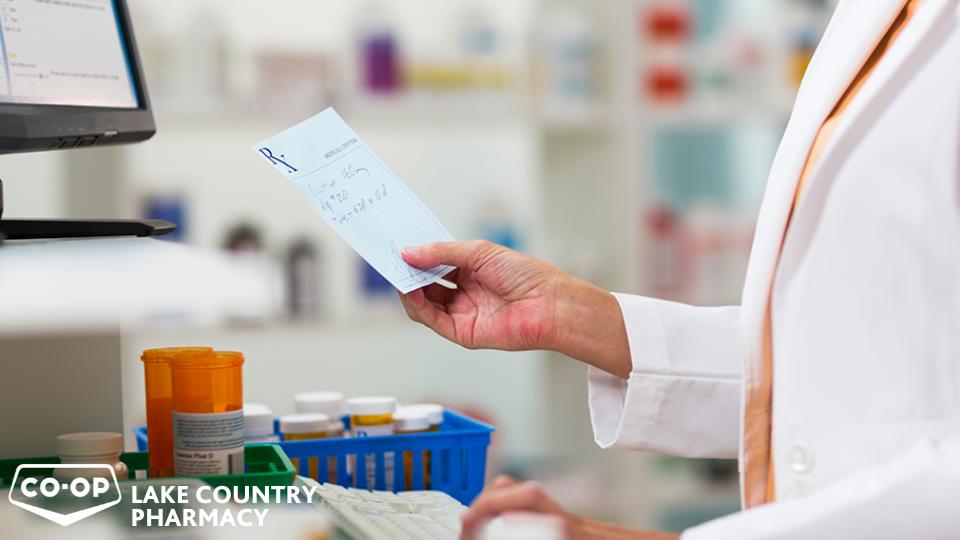 PAINLESS PRESCRIPTION TRANSFERS
August 16, 2023
When you're ready to start picking up your prescriptions at your local Co-op pharmacy, making the switch is a lot easier than you think!
We talked to Willson Caetano, Pharmacy Manager at Red River Co-op in Winnipeg, Man., about how you can easily find yourself in a new pharmacy.
I want to start filling my prescriptions at Co-op Pharmacy, but I still have refills remaining on my prescriptions. Can I switch pharmacies and not lose my refills?
When you transfer prescriptions, all the remaining refills are transferred, so none are lost.
"Simply go to the Co-op Pharmacy of your choice, and give them the name and location of your existing pharmacy," said Caetano.
It is that easy! The pharmacy staff will do the rest
How much does it cost to transfer my prescriptions to Co-op Pharmacy?
There is absolutely no cost for transferring prescriptions, Caetano told us.
Can every medication be transferred to a new pharmacy?
Only the refills for narcotics and controlled drugs are not transferable.
"If you have refills for these at your existing pharmacy, you can continue to fill that prescription's refills at the existing pharmacy until the refills have run out, or you can also ask your Co-op pharmacist to contact your doctor to issue a new prescription," said Caetano.
Is my insurance plan information and the list of medications I am allergic to also transferred to my new pharmacy?
Yes, all pharmacies are required to pass along that information to the new pharmacy.
I'm travelling and I've run out of medication. Can I transfer my prescriptions to Co-op Pharmacy and then transfer them back to my regular pharmacy when I go home?
Absolutely! That situation happens quite often. Simply go to the pharmacy and provide them with the information of your existing pharmacy.
"If you don't even have that information, no problem," assured Caetano. "The pharmacy team should be able to locate your pharmacy's information on your behalf."
Why is it important to fill all of my prescriptions at the same pharmacy?
Having all of your medications at the same pharmacy makes it easier for your pharmacist to get to know all of your medical conditions, and better deal with any actual and potential drug interactions. It also allows the pharmacist to make better recommendations as we get to know more about you and your lifestyle.
If you have any other questions about prescription transfers, get in touch with your Lake Country Co-op Pharmacy today.