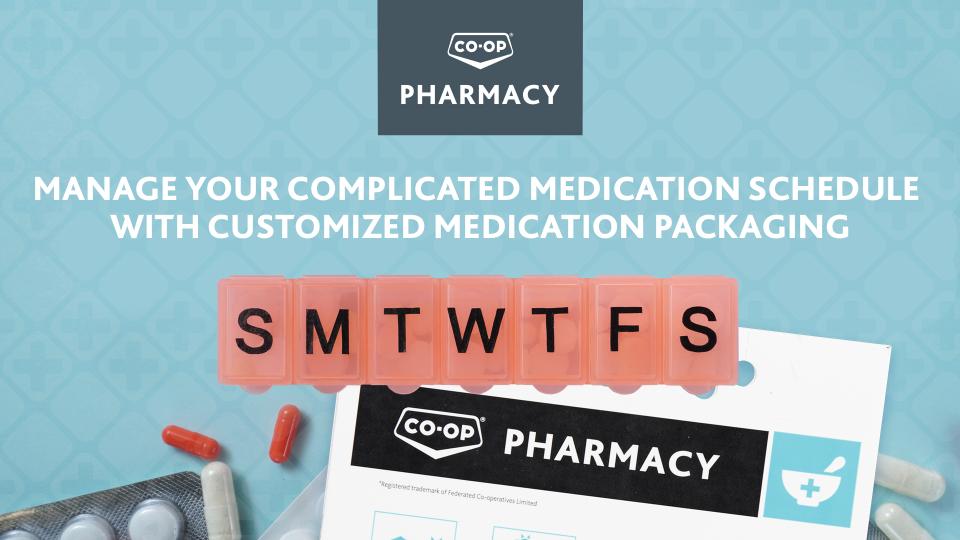 Don't miss a dose
August 23, 2022
Your Lake Country Co-op pharmacist can help you organize your medication into easy-to-use blister packaging, so you don't miss a dose!
The potential benefits of developing and implementing blister packaging include:
effective treatment of chronic medical conditions
establishing optimal dosing schedules
incorporation of all medications (prescription and non-prescription)
more effective communications between health professionals and patients
maximizing drug utilization while minimizing waste
To learn more information or see if blister packaging is for you, visit our pharmacies today!
Co-op Marketplace Location (Cornerstone)
777 – 801 15th Street East
306-764-6464
Monday to Friday: 8am-7pm, Sat 9am-6pm, Sunday 10am-6pm
Co-operative Health Centre Location
110 – 8th Street East
306-953-6249
Monday to Friday: 8:30am-5pm
There are no featured stories at this time.