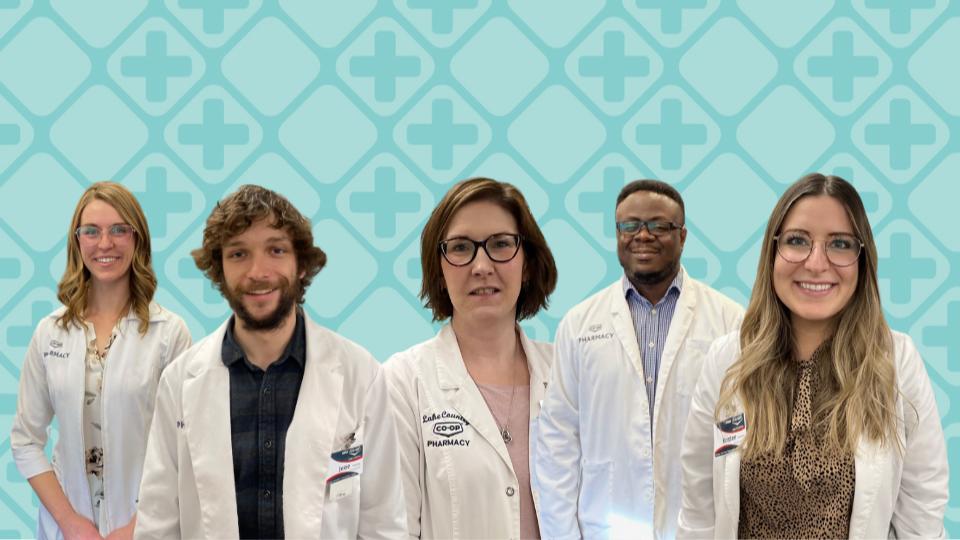 About Lake Country Co-op Pharmacy
August 22, 2022
Lake Country Co-op is proud to have two pharmacy locations filled with knowledgeable and caring pharmacy team members! Our teams have many years of combined experience and education and are passionate about providing exceptional care to the clients that they serve.
Our pharmacists are always available to provide counseling on your prescriptions and answers to your health-related questions. We also offer the following professional services:
• Comprehensive Medication Reviews
• Injection Administration (vaccines and other injectable medications)
• Prescribing for minor ailments (bladder infections, headaches, seasonal allergies, hormonal contraception, erectile dysfunction, shingles, cold sores, diaper rash, skin infections and many more)
• Paxlovid® Prescribing and Dispensing
• Vaccine Preventable Disease Consultations (Are your immunizations up to date?)
• Travel Health Consultations (destination specific travel vaccines, disease prevention and education)
• PharmazZz® Non-Medication Therapy for Insomnia
• Tobacco Cessation Programs
• Non-prescription product recommendations
• Health and Wellness counseling
• Compliance Packaging
• Compression Stocking Fittings and Education
Come visit us at one of our two locations today!
Co-op Marketplace Location (Cornerstone)
777 – 801 15th Street East
306-764-6464
Monday to Friday: 8am-7pm, Sat 9am-6pm, Sunday 10am-6pm
Co-operative Health Centre Location
110 – 8th Street East
306-953-6249
Monday to Friday: 8:30am-5pm
There are no featured stories at this time.