The National Day of Truth and Reconciliation
Actions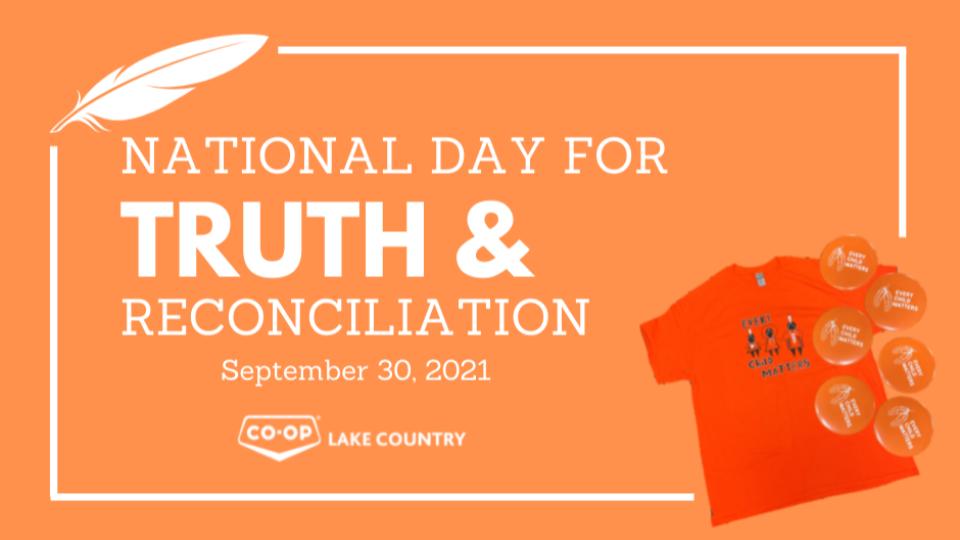 The National Day of Truth and Reconciliation
September 27, 2021
September 30 – The National Day for Truth and Reconciliation.

Lake Country Co-op recognizes the importance of September 30 as an opportunity for our Board of Directors, Senior Leadership Team, Delegates, Team Leaders, and Team Members to remember, reflect and engage in acts of reconciliation in order to honor and recognize Indian Residential School Survivors, their families, Indigenous communities and those who didn't make it home. This responds to the Truth and Reconciliation Commission (TRC) Call to Action #80, which asked Canada to "honor survivors, their families, and communities, and ensure that public commemoration of the history and legacy of residential schools remains a vital component of the reconciliation process."

As an association, Lake Country Co-op is committing to over 3000 educational hours dedicated to cultural awareness training over the next 12 months. These educational hours will promote a renewed relationship with Indigenous communities through transformative learning about truth and reconciliation.

Lake Country Co-op will be selling Every Child Matters buttons leading up to September 30. Buttons will be sold for $2.00 and 100% of the proceeds will go towards the Prince Albert Indian Metis Friendship Center and the Kikinahk Friendship Center in La Ronge. In addition, Lake Country Co-op will be making a donation to match the proceeds from button sales. Buttons are available at all Lake Country Co-op locations: Food Stores, Pharmacies, Home and Building Centers, Agro Centres, Gas Bars, and Wine, Spirit, Beer locations.

Lake Country Co-op will be recognizing September 30 as a statutory holiday. All store locations will be operating with holiday hours.

Our team members are encouraged to reflect and participate in virtual events that recognize the impacts and legacy of residential schools. We look forward to the continued development of relationships with Indigenous Peoples and their communities based on mutual respect and trust.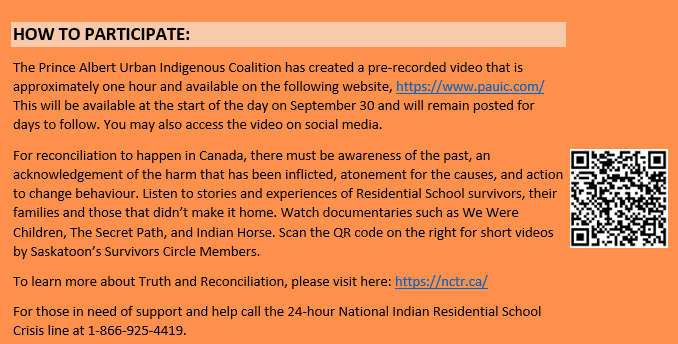 Discover more: