Team Member Spotlight - Clayton H.
Actions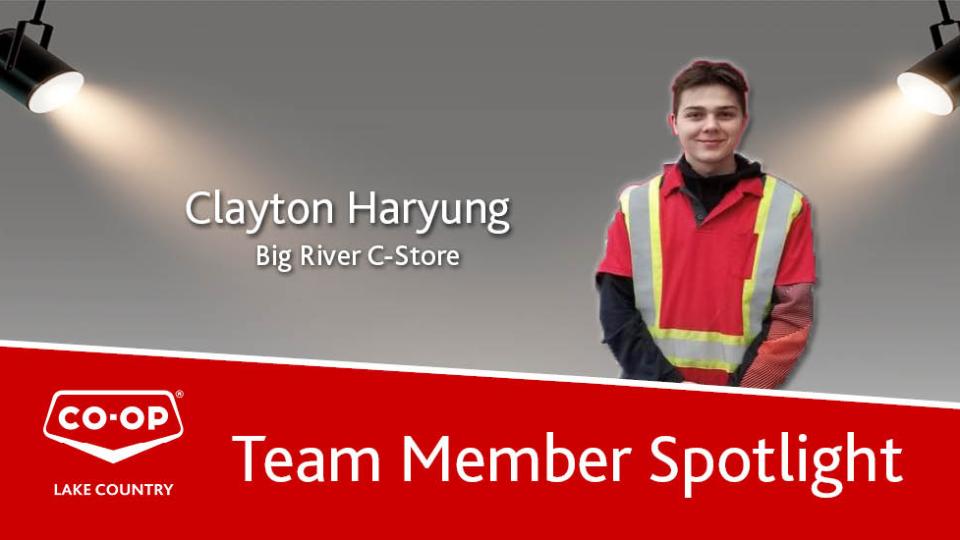 Team Member Spotlight - Clayton H.
January 27, 2021
⭐ Team Member Spotlight ⭐
Lake Country Co-op is proud to showcase our amazing Team Members and all that they do for our customers. Our Team Member Spotlight is a chance for our members and customers to get to know the people who work hard to ensure the best customer experience is provided.
Team Member: Clayton Haryung
Position: Pump Attendant
Location: Big River C-Store
Length of Employment: 2.5 years — 2 years at Spiritwood Gas Bar & 6 months at Big River C-Store
A little about Clayton: Clayton is currently in Grade 12 at Big River Public High School. His hobbies include snowboarding and drawing. He also loves mechanical work and is very talented with it. He even just recently re-built an old car with a friend! How awesome!
Clayton moved to Big River six months ago from Spiritwood and has made the most out of his move. He is a very friendly and outgoing young man, who has risen to the challenge of becoming a part of the Big River community. Clayton's customer service is second to none and he is always so kind to his customers. Our Big River C-Store receives a lot of compliments about him and his demeanor, which is amazing to hear! Clayton knows how to live the Lake Country Co-op brand and Big River C-Store feels very fortunate to have him working at their location.
Way to go Clayton!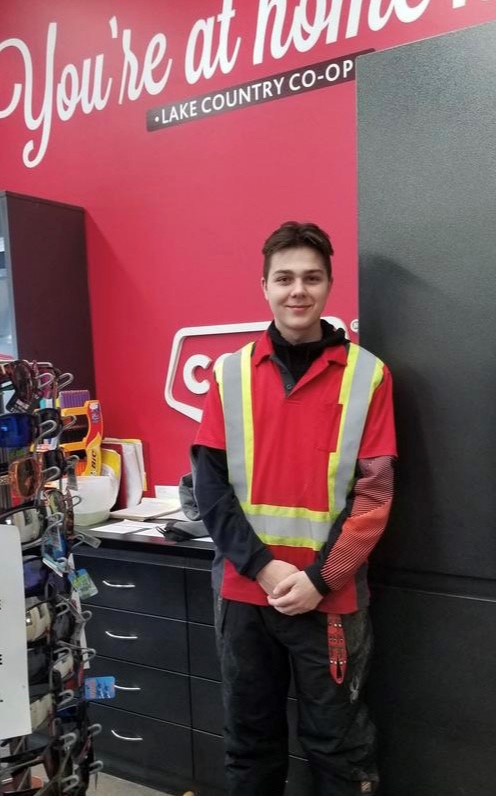 Discover more: