Spring Review 2019
July 3, 2019
Lake Country Co-op was fortunate enough to accomplish many community-minded and expansionary goals this spring.
On May 30th, we acquired and began the process of revamping the already existing gas bar in La Ronge. Our goal was to provide more affordable fuel to the community, and to allow our more northern-residing members to receive equity from another local Lake Country Co-op establishment.

On June 7th, we proudly held the grand opening for our new Wine, Spirits, Beer location on Marquis Road. The opening of Prince Albert's second Co-op liquor store is a major accomplishment for us, as it brings forth another yet another opportunity to provide our members and customers with high quality products and service.

Additionally on June 7th, we presented a $50,000 cheque to Habitat for Humanity Prince Albert. These funds went towards the construction of a comfortable home for a well-deserving family of six!

Throughout the spring, we had our Fuel Up To Win promotion going on. In the Lake Country region, we had over 16 major winners of some incredible prizes, such as free fuel or free groceries for a year! We love giving back to our members and customers, and this is one of our favourite promotions of the year.

We want to thank our members and customers for your contributions. Without your support, we would not be able to support and give back to our community.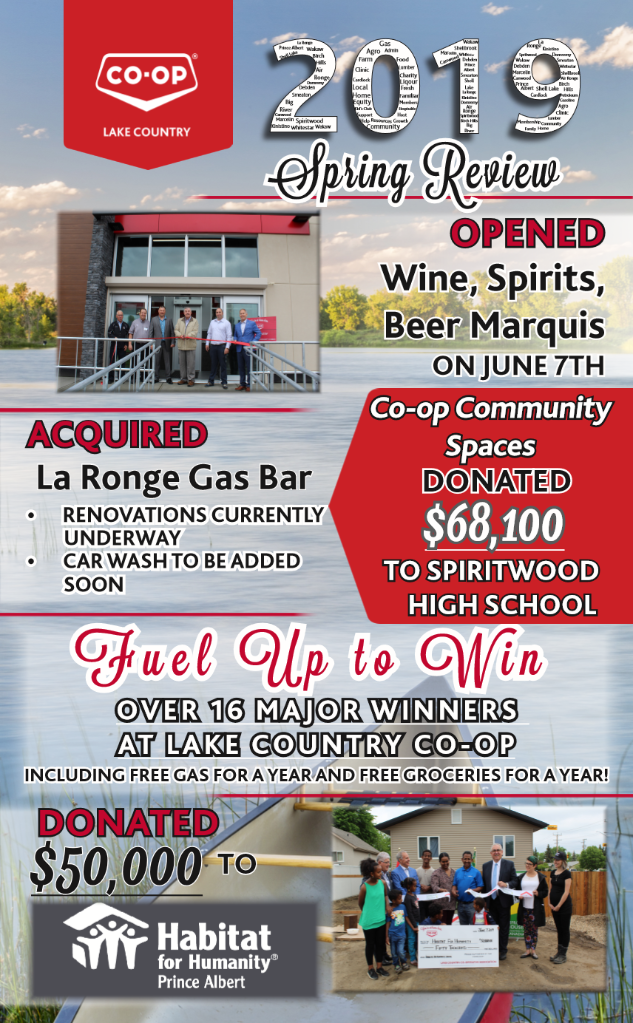 Discover more: