Spiritwood C-Store Grand Opening
Actions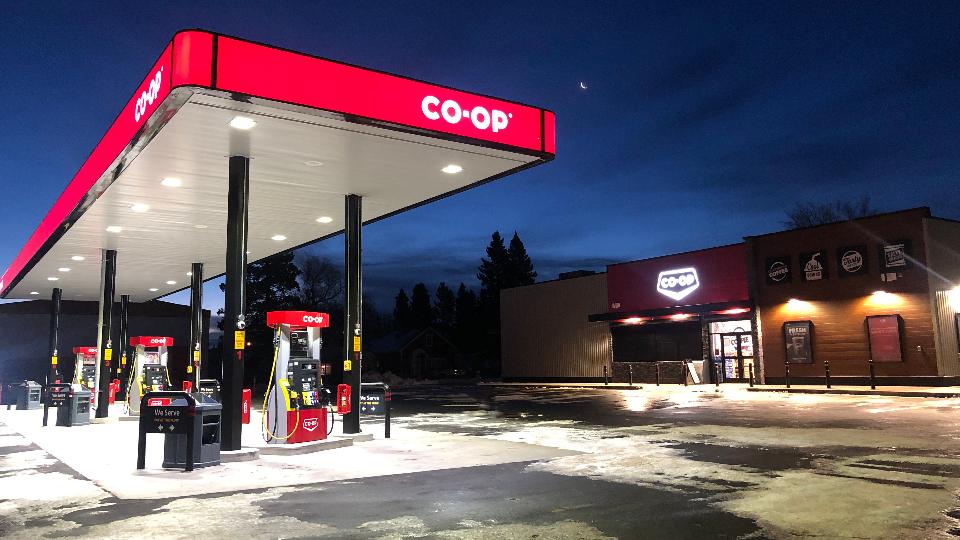 Spiritwood C-Store Grand Opening
December 6, 2021
Spiritwood C-Store – Grand Opening December 7, 2021

The wait is over Spiritwood! The much-anticipated Lake Country Co-op C-Store is now open, ready to serve and it will not disappoint.

Situated on Highway 3, next to the Lake Country Co-op Agro centre, this state-of-the-art building and its products and services truly differentiate us from our competitors. The only three pump, six-lane offering that dispenses Top Tier regular, mid-grade, and premium gasoline as well as premium diesel in Spiritwood. If you are someone who does not like to go in the store to pay, we have you covered, all pumps have the option to tap and pay. Looking for automobile and bottle propane? Don't worry, we have that too.

Who does not love an endless amount of snacks and treats? The convenience store features a full-line premium confectionery and a gourmet beverage counter that fits all your late night and early morning cravings. No matter the time of day, our Co-operative Coffee will be freshly brewing, Big Cool Slush machine will be slushin, and the Ice Cream machine will be Twistin.

Never worry with Lake Country Co-op, we are going to continue offering lottery, tobacco, and clean accessible washrooms.

Curious what the commercial rental space is attached to the C-Store? Well, we cannot give it away yet but here is a hint… a potential opportunity for a national food chain franchise.

This investment supports local employment by providing approximately 15 new jobs in the community. "Our primary focus is to enhance Spiritwood's access to Top Tier Fuel and Premium Diesel while providing our members and customers with the best and most convenient service," said Tim Keller, CEO of Lake Country Co-op. "The opening of this C-Store will contribute to the long-term sustainability of the association and the Spiritwood community."