Shellbrook Agro Centre Grand Opening was a huge success
Actions
Shellbrook Agro Centre Grand Opening was a huge success
April 28, 2023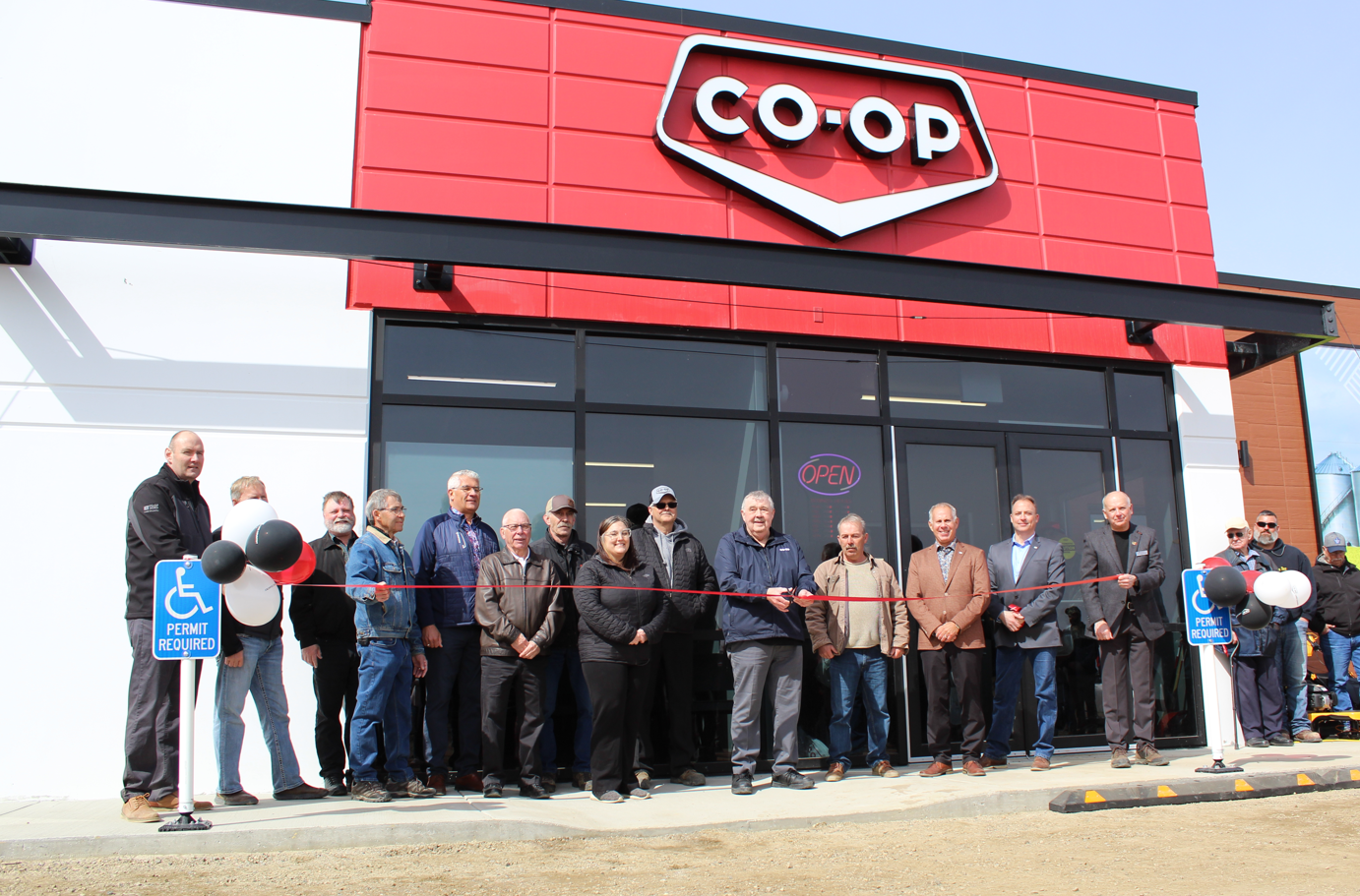 We are so AG-cited to have officially opened our Agro Centre located at 400 – 7th Street East in Shellbrook on April 24, 2023. We saw over 1400 customers come throughout the day to enjoy the festivities. The day kicked off with a pancake breakfast sponsored by T.W. Enterprises followed by livestock and dry fertilizer plant working demos. Our grand opening ceremonies included an address from Brynn Jones (Ministry of Agriculture), Amund Otterson (Town of Shellbrook Mayor), Doug Oleksyn (RM of Shellbrook Reeve), Jeff Rothwell (Shellbrook Agro Team Leader), Rick Kindrachuk (Lake Country Co-op Board President), and Tim Keller (CEO). There were over 30 supplier booths present for producers to mingle and interact with. Customers enjoyed a Beef on a Bun lunch sponsored by Eagle Builders and catered by Neighbourhood Caterers. Throughout the day, there were over $25,000 in major prizes to be won that were donated by all our amazing sponsors. To wind up the memorable grand opening we had recording artist Stephanie Rose perform during our Warehouse Social where hors d'oeuvres, sponsored by Ruszkowski Enterprises Ltd. and catered by Amanda's Pizza were served.

We would like to thank our 200 plus sponsors/service providers and contractors for helping to make this day an overwhelming success! It is with your support that we were able to put on a one-of-a-kind grand opening. Thank you to our members who continue to support us everyday. It is with your continued support that we can make these types of investments in our local communities. These investments make our 20 communities better places to live, work and play.
Further information about the facility
This ultramodern Agro Centre consolidates various Ag services to provide enhanced and innovative agronomic solutions to local farmers. Additionally, it allows us to grow our business and better serve our members in this region. This facility covers over 20 acres of land and has a 35,000 square foot sales floor, retail space, and warehouse complex that includes cold storage and a 9500 square foot chem warehouse. This site also houses a 22,300 square foot dry fertilizer plant with a capacity of 6000 metric tonne with approximately 2000 metric tonne off plant surge capacity. This fertilizer plant has a 300 metric tonne an hour outload capacity and 200 metric tonne in load capacity. We also house a 1900 metric tonne liquid fertilizer storage facility and a 24,000-bushel capacity bulk seed plant with treating capacity. The facility allows our producers to get everything they need in a timely and convenient manner. Our customers are beyond pleased with the accessibility this build creates for them, as well as the capacity and expanded services we now offer.