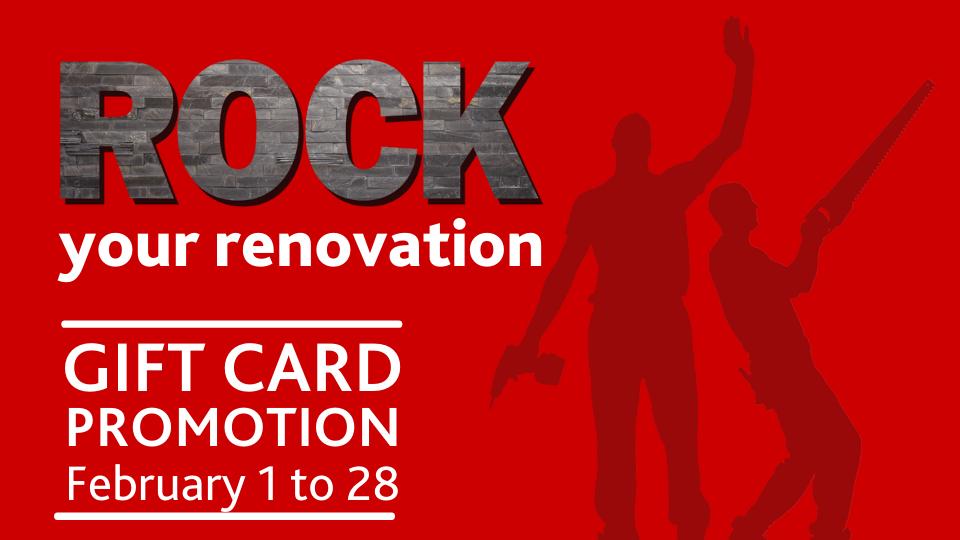 Rock Your Renovation
January 14, 2022
Living through a home renovation is like living in the wild… you do whatever it takes to survive. Let Lake Country Co-op Home Centres make surviving easier by putting more money in your pocket.
Rock Your Renovation Interior Edition is back! From February 1 until February 28, you will receive a percentage back of your total purchase amount in gift cards. Here is how it works: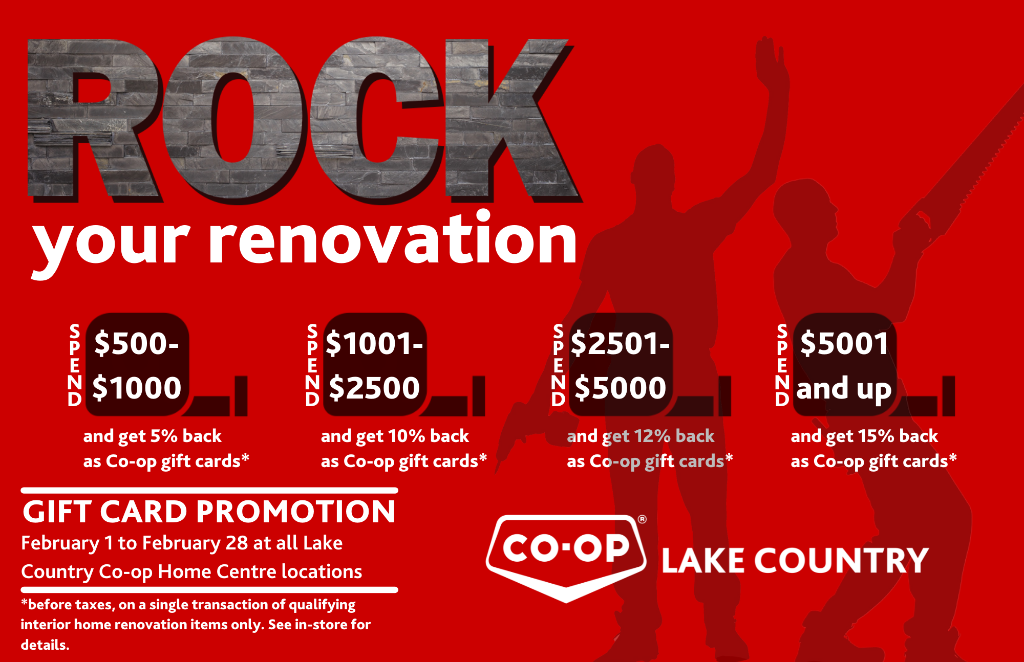 Qualifying items: interior doors, trim, paint, kitchen renovations, bathroom renovations, basement renovations, flooring, fireplaces, lighting, plumbing, electrical, tile, lumber, special orders, hardware and accessories for the project.
Home Center locations have the right to limit quantities, purchases are subject to qualification of items purchased, please see in-store for details.
Your home renovation may qualify for the Home Renovation Tax Credit and/or Canada Greener Home Grant. There is no better time or place than right now to start your renovation.
For more information, visit your local Lake Country Co-op Home Centre in Prince Albert, Nipawin, Big River, Wakaw, Shell Lake and Shellbrook.
Exclusions may apply.