Nipawin Wine, Spirits, Beer Grand Opening
Actions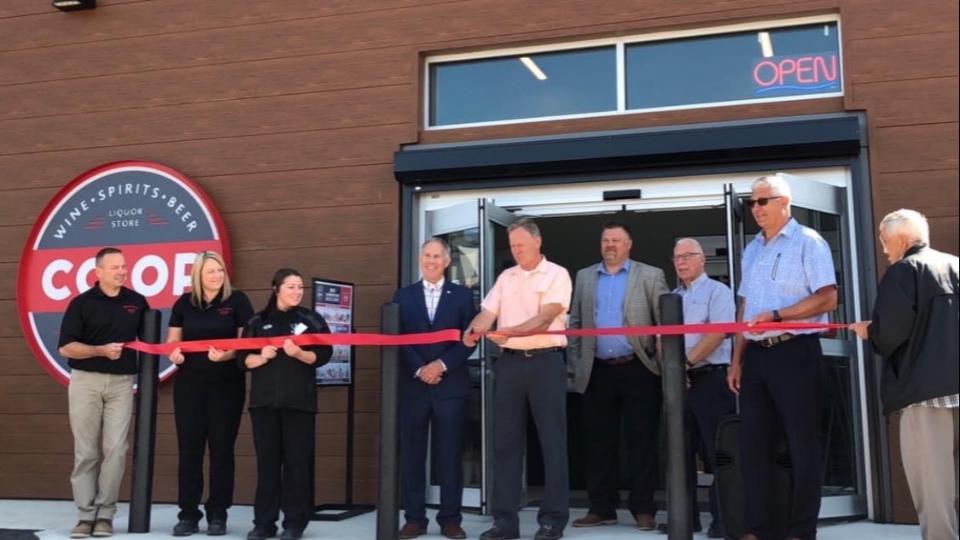 Nipawin Wine, Spirits, Beer Grand Opening
August 6, 2021
Nipawin Wine, Spirits, Beer – Lake Country Co-op is excited to announce the opening of our new Wine, Spirits, Beer location in Nipawin on July 29, 2021. This state of the art, 5400 sq. ft building offers a high-end shopping experience that is unique and memorable. This investment supports local employment by providing up to 15 new jobs in the community. Our primary focus is to enhance the community's access to a premier shopping venue while providing our members and customers with socially responsible transactions. In addition, this location will contribute to the long-term sustainability of the association.
Special features of the Nipawin Wine, Spirits, Beer store include a growler bar, tasting bar, and an expansive walk-in cooler.
The growler bar features a daily selection of craft beer on tap. Our exclusive growler club program provides the member with opportunities to win monthly brewery merchandise draws, receive information about new craft beers, and have a chance to earn discounts on growler refills.
The tasting bar provides an opportunity for customers to taste various premium and local products. We proudly partner with many local distilleries and breweries to provide accessibility to delicious products from Prince Albert and surrounding area as well as other locations in Saskatchewan, Alberta, BC, and Manitoba.
Our walk-in beer cooler offers a tremendous selection of products that include craft beer, limited edition items, and many excellent competitive sale items.
"The investment in this Wine, Spirits, Beer location provides a distinct value for our members by creating a new premium shopping experience, while adding jobs in the community," said Tim Keller, CEO of Lake Country Co-op. "Our focus is on socially responsible operations while contributing to the long-term sustainability of the association."
This opportunity is very exciting for the Nipawin area and we are proud to build a space that allows our members and customers to have a shopping experience that is memorable.