New Spiritwood C-Store 2021
Actions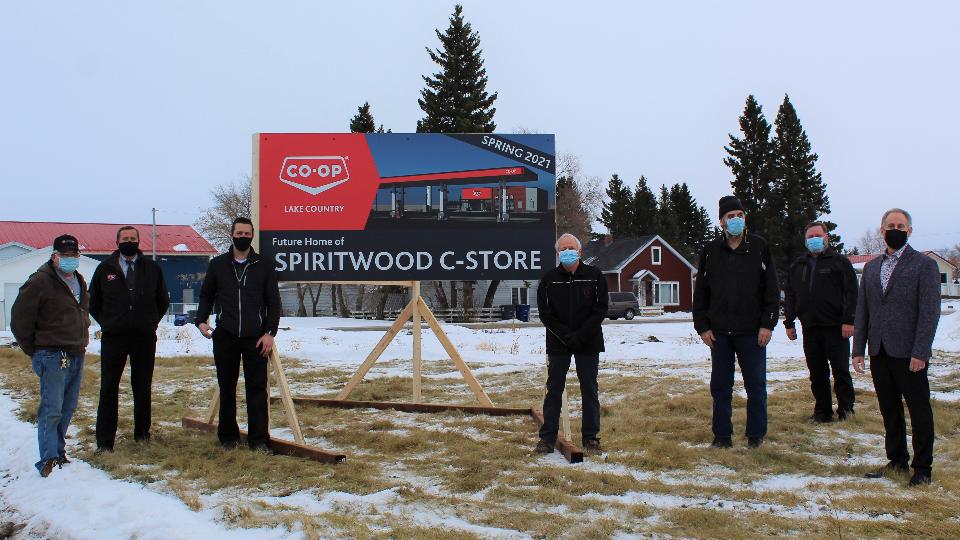 New Spiritwood C-Store 2021
December 11, 2020
A new Lake Country Co-op C-Store in Spiritwood is coming in 2021!
Lake Country Co-op is excited to announce the plans for the new Spiritwood C-Store coming in 2021. The new C-Store will be located on Highway 3, directly beside our existing Lake Country Co-op Agro and Gas Bar location.
The new Spiritwood C-Store will be a state of the art three pump, six lane offering that will dispense Top Tier regular, mid-grade and premium gasoline as well as premium diesel, with optional Pay at the Pump. There will be auto and bottle propane as well.
The convenience store will be the most current and modern interior and exterior design of the Co-op C-stores and will feature full-line confectionery and a gourmet beverage counter. The C-Store will continue to offer lottery, tobacco and clean accessible washrooms.
The new site will also include an attached national food franchise that will be announced at a later date.
As a strong community builder, Lake Country Co-op is excited to start this new project in 2021 to offer more services to the Spiritwood community.