Lake Country Co-op announces Founding Partnership with RMHC
Actions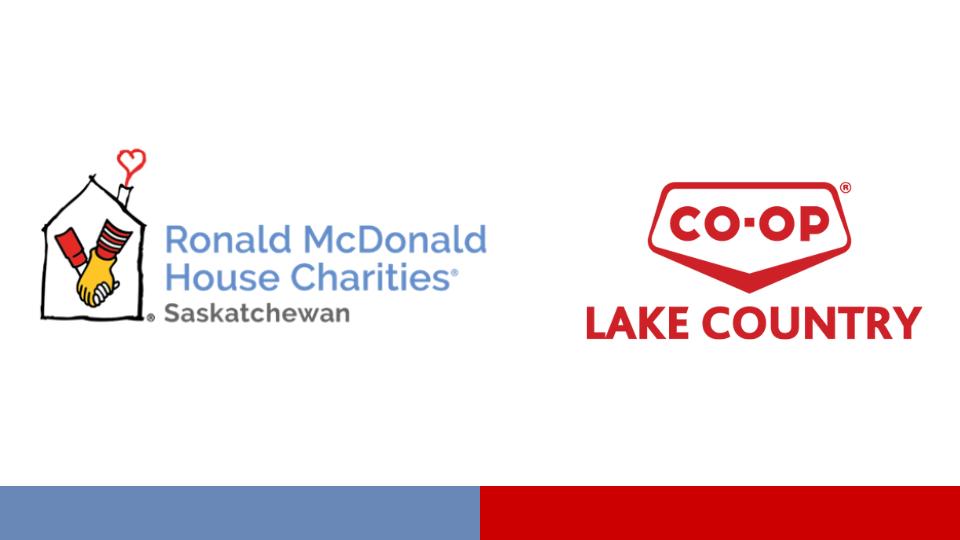 Lake Country Co-op announces Founding Partnership with RMHC
August 11, 2023
Ronald McDonald House coming to Prince Albert with initial support from Lake Country Co-op and many other community partners.
[Prince Albert, August 10, 2023] – Ronald McDonald House Charities Saskatchewan (RMHC-SK) have a profound impact on families across Saskatchewan who require complex medical treatment for their children outside of their home community. Over the past 5 years, RMHC-SK has supported an average of 1150 families from 185 communities across the province for nearly 8300 nights of comfort each year.
The Saskatoon House has the capacity to accommodate approximately 20-30% of pediatric families in Saskatchewan who need support, serving those with children medically served in Saskatoon. For all other families, the road to recovery is long, bumpy, and filled with unexpected potholes.
It is vital that we support and serve families traveling to Prince Albert and Regina for the medical needs of their children. These regions are experiencing growing populations and increasing pediatric medical care needs. By building houses in Prince Albert & Regina, we are providing family centered care making access to healthcare more available. We cannot build, grow, and serve without community partners making investments in Saskatchewan families, generous partners like Lake Country Co-op.
Lake Country Co-op is thrilled to be the founding partner for this project. Lake Country Co-op will be donating 4.4 acres of land in close proximity to the Victoria Hospital for a new Ronald McDonald house. "We are beyond excited to donate the land for this project as this house will support families from across our entire trading area and beyond" said Tim Keller, CEO of Lake Country Co-op. "A project like this is greatly needed in our city as we continue to grow and experience robust economic development; we are the healthcare hub for all residents of North and North Central Saskatchewan."
Lake Country Co-op and their partnerships with many businesses in the area has significantly increased support for this project. "Projects like these are extremely rewarding because they provide an opportunity for us to work closely with our many business partners to ensure success of a project so meaningful to our community."
Lake Country Co-op strives to enhance the success and vibrancy of their communities, and this is one way they plan to accomplish that. "Presenting a donation that contributes to providing a safe and comforting space for families caring for their sick child is something we are really proud to do."