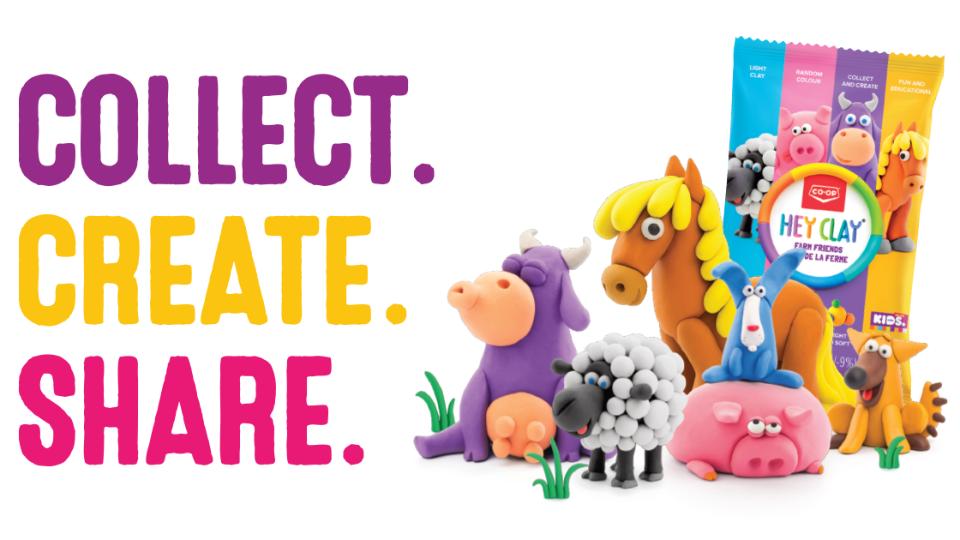 HEY CLAY!
September 3, 2020
This back to school season we are excited to announce a fun Kids' Club promotion – Hey Clay Farm Friends.
From September 3rd to October 28th, participating Lake Country Co-op Food Stores will be giving away one pack of Hey Clay with every qualifying $25 purchase. Earn free extra pack(s) of clay with the purchase of weekly bonus item(s). Collect all 18 colours to build amazing farm friends, birds or whatever your imagination decides.
Download the Hey Clay app to find inspiring ideas and instructions. Visit www.heyclaycoop.com to play a Match & Win Game with a chance to win daily prizes.
Kids, remember to take lots of pictures of your incredible creations. Ask your parents to share the pictures on social media using @lakecountrycoop @CoopCRS #HeyClayCoop and #CoopKidsClub for a chance to win great prizes!