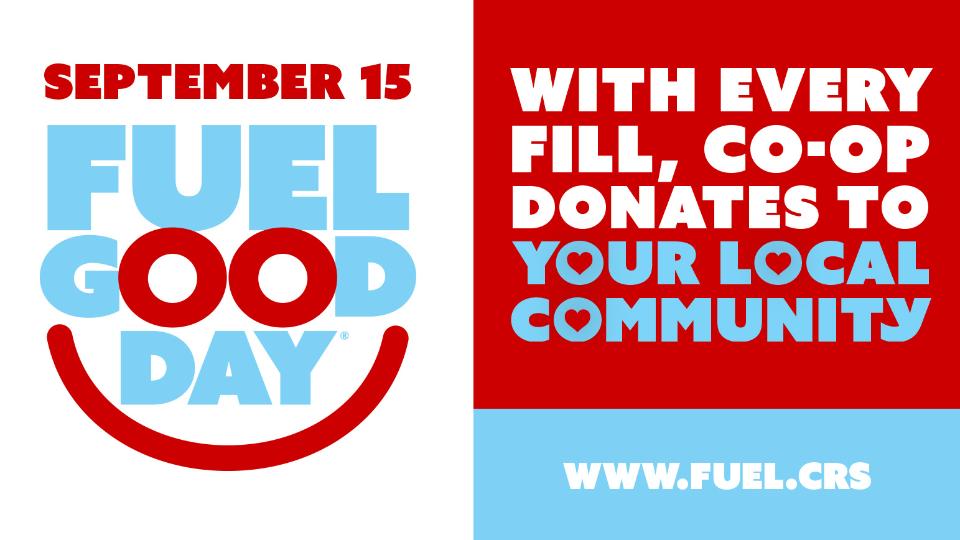 Fuel Good Day 2020
September 1, 2020
We would like to say a big THANK YOU to all of our members and customers who filled up on September 15th. Because of your efforts, we are able to make a donation of $15,166.15 to our five amazing local charities!
We appreicate your support and we already cannot wait for next year!
_______________________________________________________
Fuel Good Day is back on September 15th!⛽
On September 15, fuel up at Shellbrook C-Store, Air Ronge C-Store, La Ronge C-Store, Nipawin C-Store, Choiceland C-Store and all three Prince Albert C-Stores to help support local charities! Lake Country Co-op will donate 10¢ per litre sold at these gas bar locations to five very deserving charities.
The charities:
Big Brothers Big Sisters of Prince Albert — Prince Albert

Big Brothers Big Sisters of Prince Albert (BBBS) enables life-changing mentoring relationships to ignite the power and potential of young people. They have been matching youth in Prince Albert since 1971 and currently operate as a satellite community of BBBS Saskatoon & Area.
They continue to train and support caring adult volunteers who want to make a positive difference in the life of a young person aged 6 -16 in our community. Their matches build a developmental relationship based on five key pillars of support: express care, challenge growth, provide support, share power, expand possibilities. Young people benefit from our programs through measurable outcomes in social/emotional competence, mental health & wellbeing, and educational engagement & employment readiness.
La Ronge & Area Kidsport — La Ronge/Air Ronge
They believe that no kid should be left on the sidelines and all should be given the opportunity to experience the positive benefits of organized sports. KidSport provides support to children in order to remove financial barriers that prevent them from playing organized sport.
They believe if all children have the opportunity to play, learn self respect, gain self confidence, adopt active and healthy lifestyles and realize dreams through sport, then these children may have a better chance of becoming contributing members and leaders in our communities.
Kinsmen Club of Shellbrook — Shellbrook
As Kinsmen, they fundraise and volunteer for various projects that benefit the community. In these harder times, it has been difficult to be active. Therefore, to team up with our local Co-op, we believe we can help those who need it.
Torch River Riders Inc. — Choiceland
Help organize and execute recreational events for communities to enjoy. They want to create and maintain 200km of trail as well as warm up shelters that can be utilized by their local and surrounding communities all year long.
Handiworks — Nipawin
Handiworks exist to provide an environment where adults with intellectual disabilities can lead meaningful lives. They provide a diverse range of services that are responsive to our shared human need for acceptance, belonging, and personal growth.
Please be sure to follow our social pages (@lakecountrycoop) for all the draws/giveaways happening on Fuel Good Day! See you September 15th!