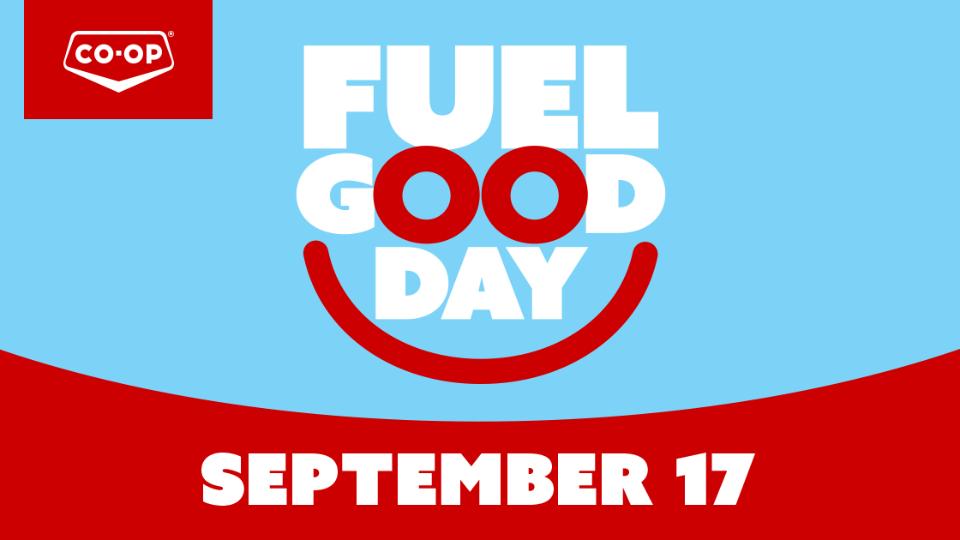 Fuel Good Day 2019
August 27, 2019
Fuel Good Day is back!
On Tuesday September 17th, eight Lake Country Co-op Gas Bars will be participating in Fuel Good Day 2019! We will be donating 5 cents of every litre sold to deserving charities in the participating communities of Prince Albert, Kinistino, Spiritwood, Wakaw and La Ronge/Air Ronge! Along with 5 cents a litre, we will be donating $1 of every Coffee or Big Cool sold on September 17th towards our five charities! So fill up, grab a coffee, and help support your local charity!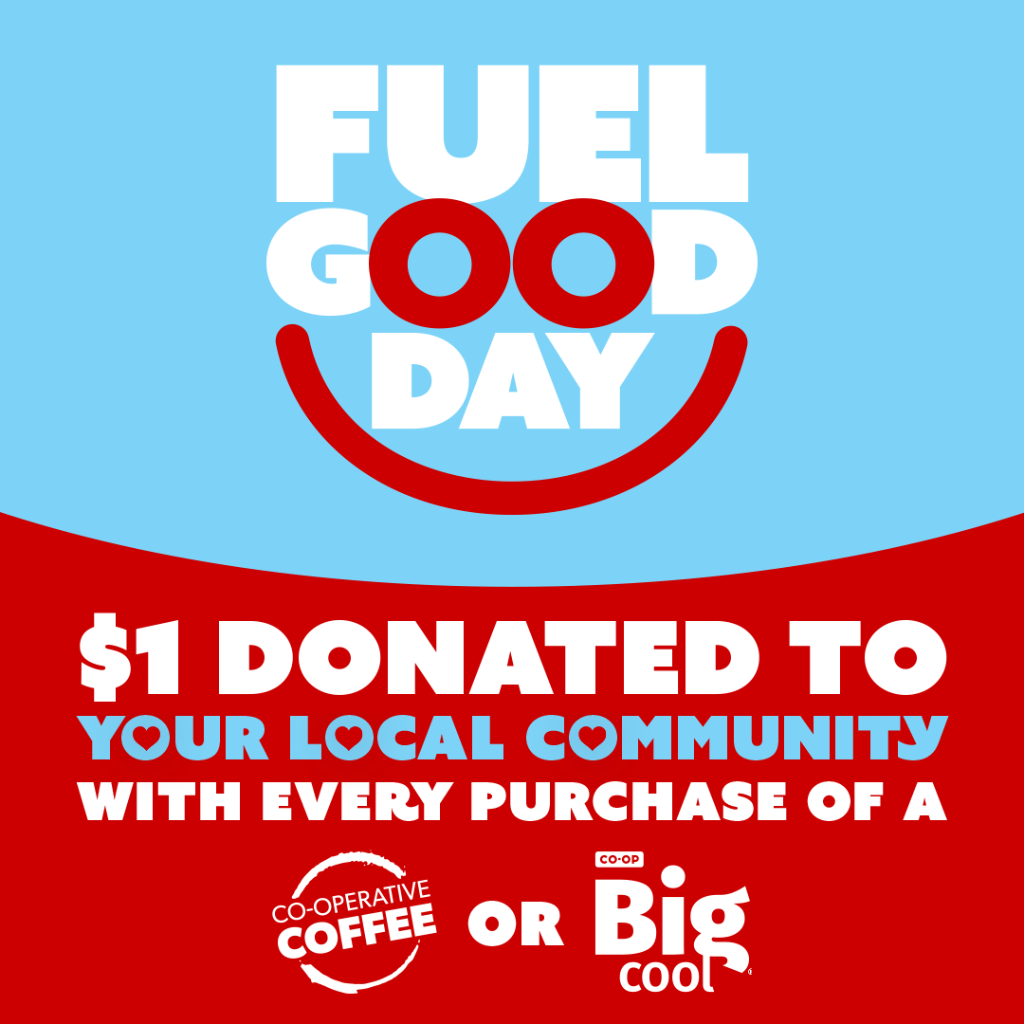 Take a look at the charities that are participating in Fuel Good Day 2019!
Wakaw Lions Club — Wakaw, SK
To empower volunteers to serve our community, meet humanitarian needs, encourage peace and promote international understanding through Lions clubs.To an active interest in the civic, cultural, social and moral welfare of our community.
Prince Albert SPCA — Prince Albert, SK
Our goal, at the Prince Albert SPCA, is to create IMPACT in our area of expertise; that is promoting and preserving the well-being of animals, and building strong relationships with the community and our members

Kinistino Child Care Centre Inc. — Kinistino, SK
The purpose of our organization is to serve our community and other rural localities by providing a safe, nurturing and developmentally appropriate child care environment for children ages 0 to 11 years old. We strive to reassure parents that they can go off to work with the sound knowledge that their children will be safe and exposed to fun and interesting experiences. The children can freely move around our facility knowing that when they are with us, we are an extension of their family and are free to explore and develop in a positive and loving environment with experienced staff who offer stimulating and age appropriate activities, and are a constant in their lives. When children are secure, development knows no limitation.
Spiritwood Area Recreation, Culture and Sport Inc. (SARCS) — Spiritwood, SK

SARCS is a non-profit organization administered by a Recreation Director, hired by the Town of Spiritwood, with the guidance of a volunteer board of directors. Through creating partnerships and positive working relationships, SARCS facilitates the development of sport, culture, and recreation programs and services to residents of Spiritwood and surround area. Thus enhances the economic value and quality of life available to the people within the community. Partners to SARCS include but are not limited to user groups, the Town of Spiritwood, the RM of Spiritwood, and Northern Lakes Economic Development Corporation. Many of the user groups fall under the design of SARCS but exist as their own entity.
Parks and recreation have three values that make them essential services to communities: Economic Value, Health and Environmental Benefits, and Social Importance.
Children North Early Intervention Program Inc. — La Ronge, SK

Children North is a home visiting program that helps children who have a disability or a delay in their development.
Includes working with the family to help the child make progress by modelling developmentally appropriate activities and helping families access additional therapeutic and community supports. Children North also has programs such as Specialized Support Program and a Mentorship Program that works with youth aged 6 to 18 with developmental delays.

Discover more: