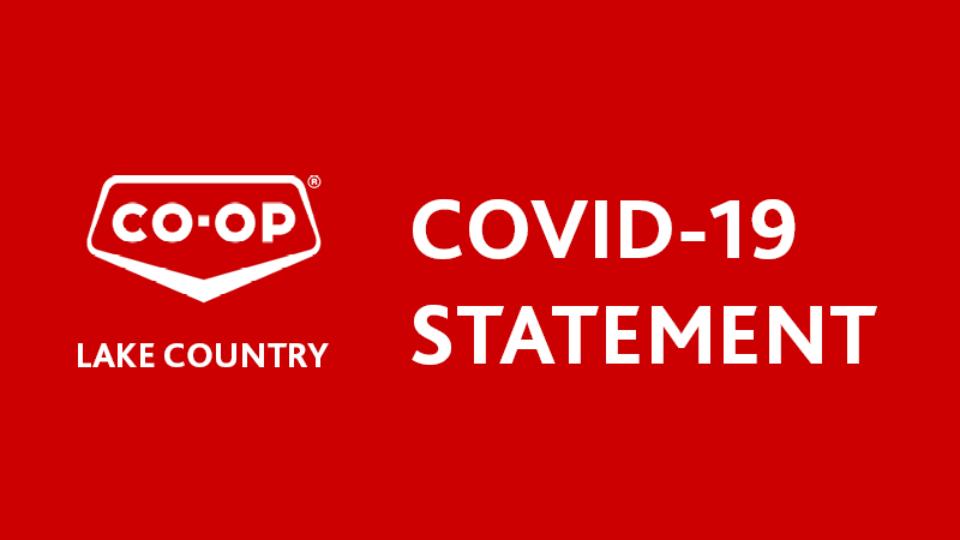 COVID-19
March 13, 2020
Last Updated May 13th, 2020
Coronavirus (COVID-19) pandemic is a global challenge that is currently having an impact right here in Saskatchewan.
The health and safety of our Team Members and customers is extremely important to us and we are taking extra precautions at all of our locations at Lake Country Co-op. In addition to our high cleaning standards, we are implementing additional measures:
• Heightened disinfecting and cleaning at all Lake Country Co-op locations
• Providing regular communication with Team Members
• Suspended all sampling at our Food and Liquor Stores.
• Closure of the hot case and salad bar at the Prince Albert Food Store
• Closure of all roller grills and at all C-Stores
• Temporary closure of Shellbrook Subway Restaurant

• Equity cheques are no longer allowed to be accepted at locations

• Closure of our Growler Bar at Wine, Spirits, Beer Cornerstone
• Providing a designated shopping hour at all Food Store locations for seniors and vulnerable community members
• Put purchase limited on high-demand essential items including toilet paper and other paper products.
• Administration building is closed to the public. Account payments can be made through online banking or at our retail locations. Administration staff can still be reached by phone at 306-764-9393 or e-mail.
• Select locations have temporary hours. Temporary hours are posted in our "Temporary Hours of Operation" website article
• Installed separation guards at our tills for the protection of our Team Members and customers
• Social Distancing guidelines on our retail floors, including 'One Way' isles at our Food Stores
• Developed a Delivery & Curbside program at La Ronge and Prince Albert Food Stores

• Consistently monitoring the situation and updating our approach as needed.
We will continue to update our efforts to keep our Lake Country Co-op communities safe and healthy.
___________________________________________________________________________________________
A kind reminder when shopping at our locations: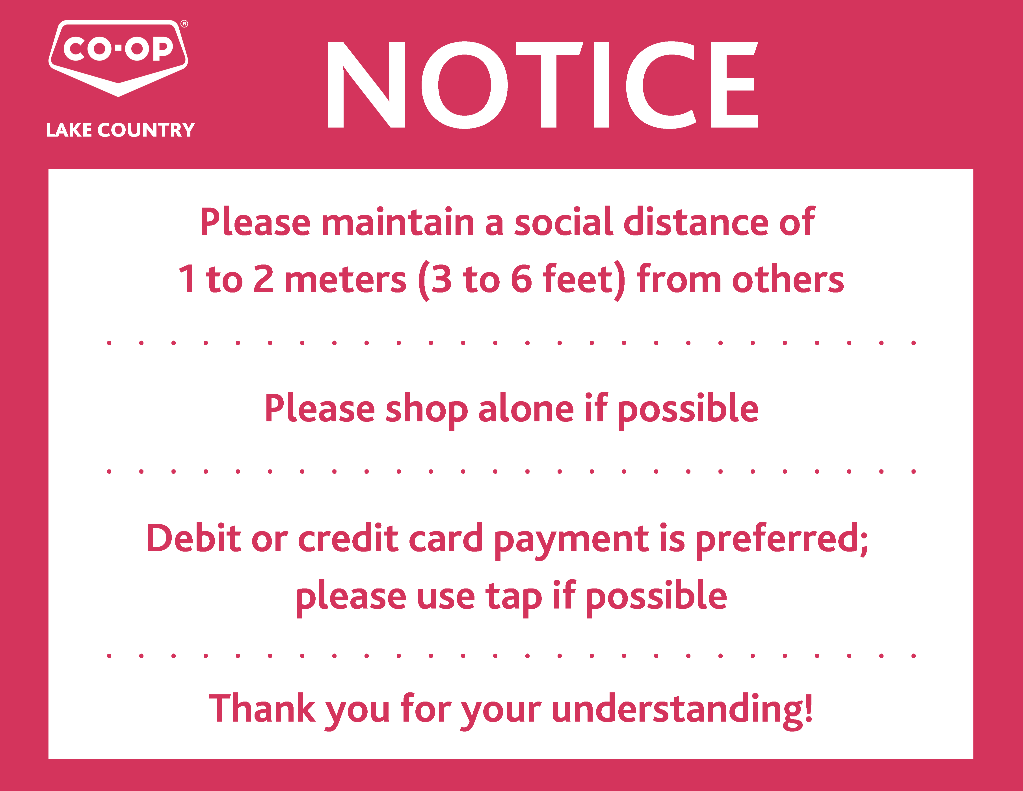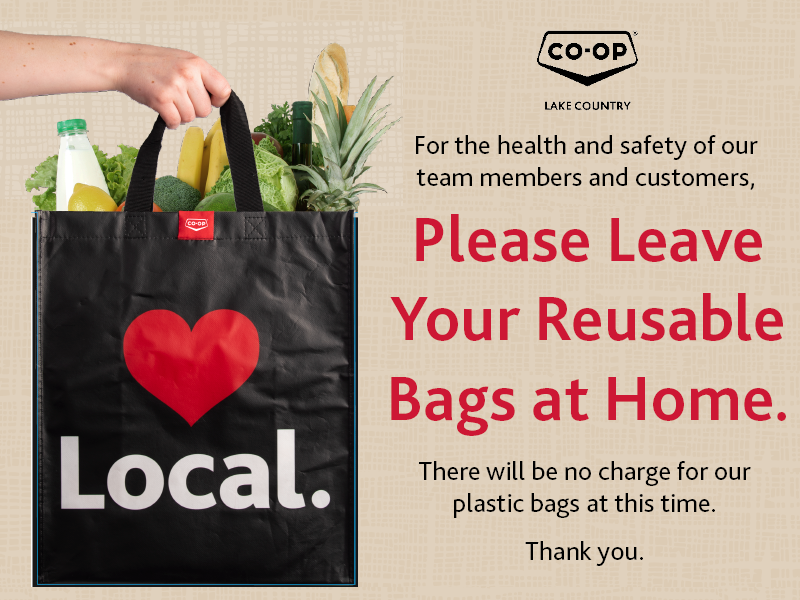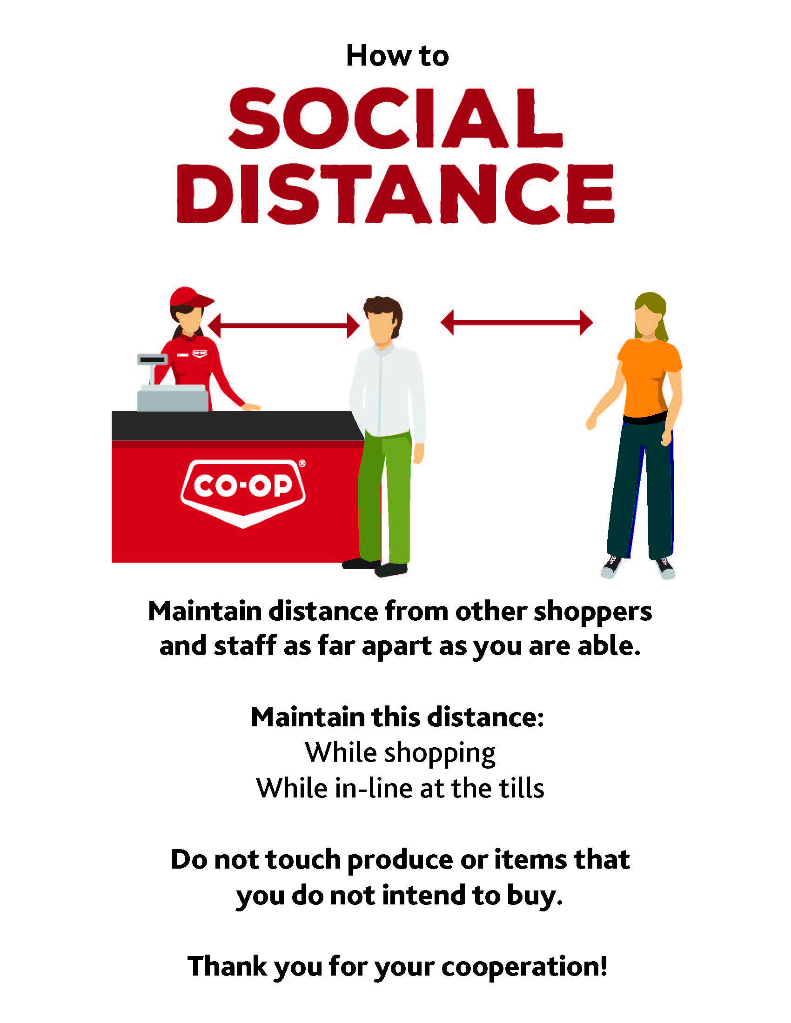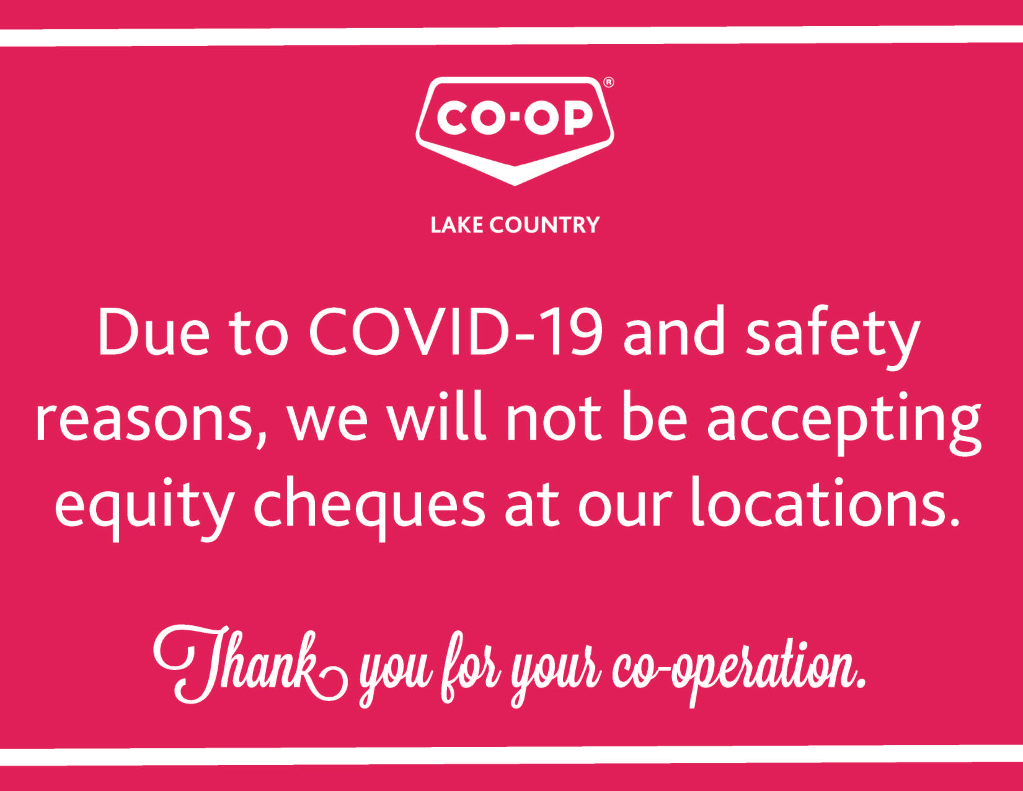 For information on COVID-19, please visit the Government of Saskatchewan website. https://bit.ly/33losCl
Discover more: