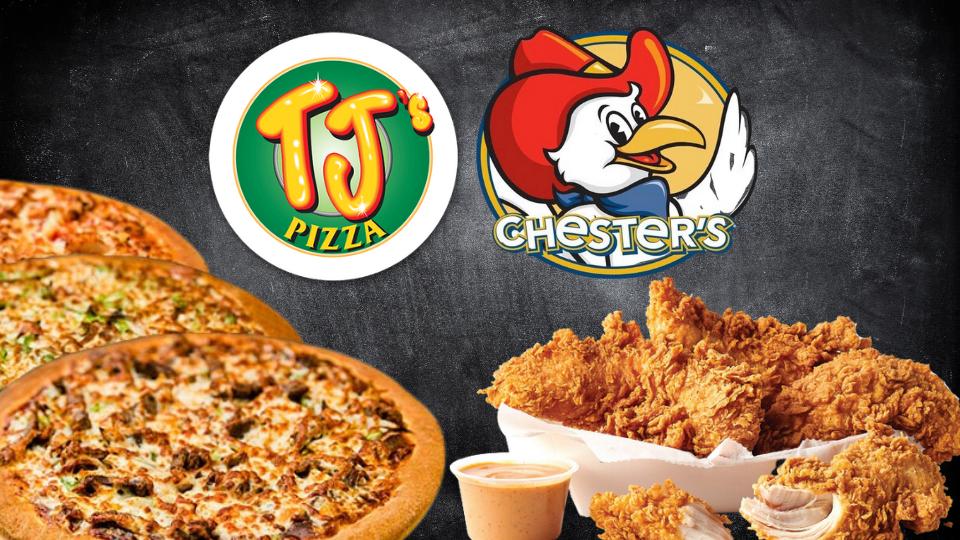 Coming soon to Spiritwood
July 25, 2023
We are thrilled to announce that we will soon be adding two new quick serve franchises to our Spiritwood C-Store location: TJ's Pizza and Chester's Chicken. These franchises will be owned and operated by Lake Country Co-op and will aim to provide Spiritwood and surrounding communities with a delicious selection of high-quality quick-serve food options conveniently located at our local Co-op.
We are committed to meeting the evolving needs and preferences of our members. These new offerings allow our Spiritwood C-Store to become a one-stop destination for food and fuel. Whether you are seeking a savory meal on the go, or planning a gathering with family and friends, we have you covered.
TJ's Pizza originated right here in Saskatchewan, and they know how to serve it up right! Their home-made dough, signature pizza sauce and wide array of both traditional and gourmet topping combinations is sure to satisfy cravings of even your most discerning friends and family.
Chester's Chicken is a customer favorite; double-breaded for extra crunch and fresh rather than frozen. A special blend of spices makes it delicious and uniquely Chester Fried. Chester's menu includes bone-in pieces, chicken tenders, potato wedges, home-style sides and more!
This investment contributes to the long-term sustainability of our Association and the community of Spiritwood by enhancing local employment and economic growth. As well, these additions align with our commitment to offering high-quality, convenient options for our members and customers.
Stay tuned for job postings and grand opening details in the near future.