Co-op Wine, Spirits, Beer - Cornerstone in Prince Albert
Actions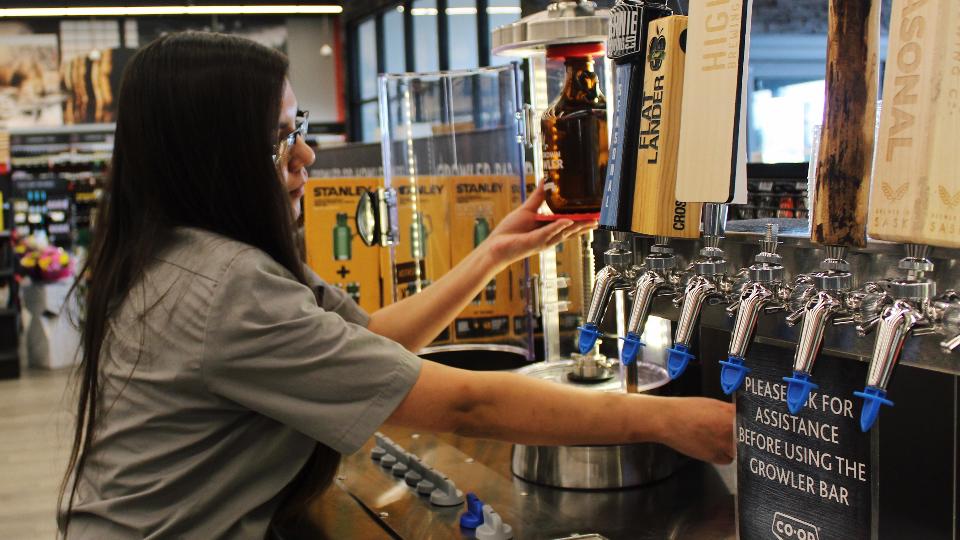 Co-op Wine, Spirits, Beer - Cornerstone in Prince Albert
January 17, 2019
Customer service is our top priority at our new Wine Spirits Beer location in Cornerstone. We strive to provide as much knowledge and support as we can so that your experience in our store is memorable. We continue to search for new and exciting products to have the selection our community is looking for and are always excited to hear feedback on items our customers would like carried. Special order and unique products are arriving weekly to ensure we have that selection!

Take the opportunity to explore our 2400 square foot walk in beer cooler where you'll find beers from around the world, to an extensive selection of local craft brewers right here from Saskatchewan. You can also enjoy Saskatchewan made craft beer fresh from the tap! Our Growler station offers an eco-friendly way to purchase local craft beer and share in another experience. Bring in your own 1L Howler or 2L Growler or purchase a new one from us, make a selection from one of our 6 taps and one of our team members would be happy to fill your bottle.

Our Cornerstone location is excited to offer many unique experiences. We have a large wine tasting station, a premium spirits tasting bar and over 4500 items waiting for you to try! We offer a one-stop shop for all your entertainment needs. Whether you need a variety of wine, spirits, or beer; we also offer a great selection of bitters, syrups, mix, ice, barware, snacks, and a variety of unique novelty items.

Stop in and say hi to our team and check out what we have to offer! We are located at 749 – 801 15th St E in the Cornerstone Shopping area. Our hours of operation are Monday to Saturday 10am – 10pm and Sunday 11am – 7pm.
Feel free to call us with any inquiries at 306-764- 9463 or email wsbcornerstone@lakecountrycoop.ca. We look forward to helping you with all of your entertaining needs.

Cheers!

Ian Litzenberger
Wine Spirits Beer Manager
Lake Country Co-operative Association

Discover more: