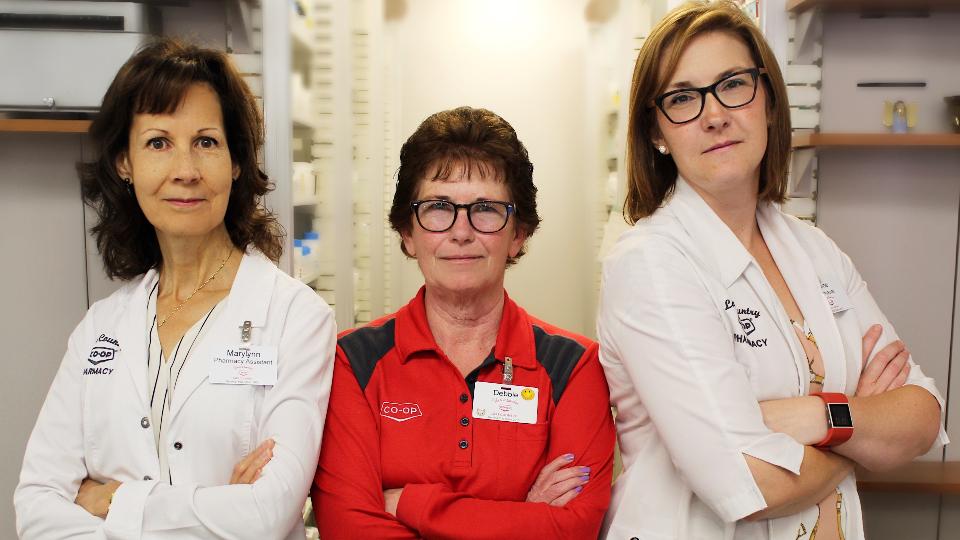 Co-op Pharmacy
January 10, 2019
Lake Country Co-op is so proud of our two knowledgeable and caring pharmacy teams! Together we have 355 years of combined pharmacy experience and 184 of those years are with the Co-op! Local people passionate about providing pharmaceutical care to the clients that we serve.

Our pharmacists are always available to offer you counseling on your prescriptions so that you know how to take your medication and what to expect. We also offer the following professional services:

Injection Administration
Prescribing for minor ailments
Non-prescription product recommendations
Health and Wellness counseling
Collaboration with your prescriber as needed
Blister packaging
Compression stocking fittings and instruction
Home visits
To book an appointment, please click below: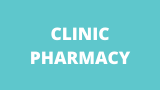 *Our pharmacies are offering the Pfizer BionTech vaccine. Eligible clients can book a Covid-19 vaccination today!
*Eligibility for booking your Covid-19 vaccination:
— First Dose: anyone 12 years of age or older
— Second Dose: open to all residents 12+ as long as it has been 28 days since your first dose.
To complete a Quick Refill or to access your Patient Login, please click below:

Come visit us at one of our two locations today!

Co-op Marketplace Location (Cornerstone)
777 – 801 15th Street East
306-764-6464
Monday to Friday: 8am-7pm, Sat 9am-6pm, Sunday 10am-6pm

Co-operative Health Centre Location
110 – 8th Street East
306-953-6249
Monday to Friday: 8:30am-5pm

Discover more: