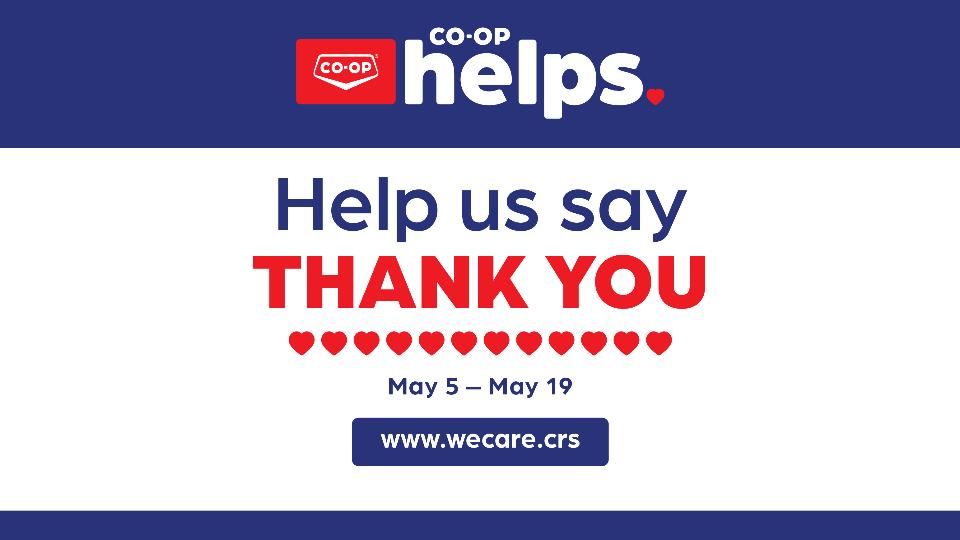 Co-op Helps
May 5, 2020
Help us say thank you.
From May 5th to May 19th, nominate a person you know who is going above and beyond to make times a little bit easier for others. This is your way thank you to your child's teacher, a friend in health care or anyone else in your life making a difference for others during the pandemic.
This is Co-op's way to recognize and say THANK YOU to the kind people in our communities.
Head on over to www.wecare.crs to nominate a great person you know who deserves a extra special thank you for all that they are doing!
Stay healthy and happy!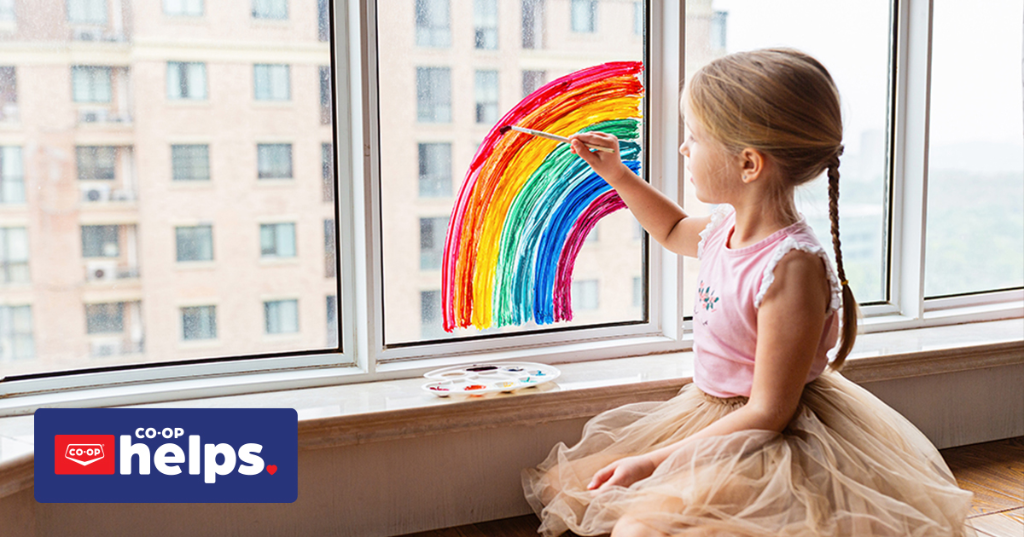 Here are some amazing nominations from our community members about our Lake Country Co-op Team Members!