Co-op Equip Summit 2019 Awards
Actions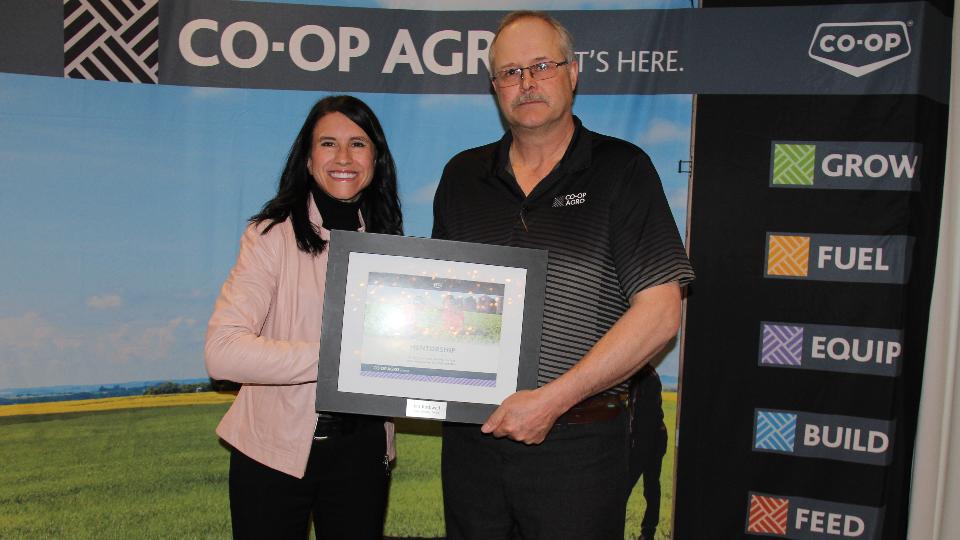 Co-op Equip Summit 2019 Awards
March 12, 2019
At Lake Country Co-op, our Equip Team Members work hard, care about their customers' farm business and excel to be the best in the industry. We would like to pause and celebrate the many accomplishments of our team members.
The 2019 Co-op Equipment Summit was held on March 5th and 6th. The Equip Team awards were handed out to recognize excellence. The award categories are as follows:
1) Mentorship (individual) – actively spends time on farm and in the office positively coaching other team members on understanding the customer, product details and business knowledge.
2) Commitment to Industry and Professional Development (individual) – proactively pursues professional development; seeks product knowledge, participates in Equip Team and industry events; provides constructive feedback to manufacturing partners.
3) Commitment to Growers (individual) – actively engages growers through planned farm calls, grower meetings and demonstration days; leads organization and execution of grower outreach events.
4) Community Development (individual or team) – demonstrates outreach through community involvement and/or social media to enhance the positive perception of Co-op Agro and the agriculture industry.
5) Technology Adopter (individual) – early adopter of new and innovative agricultural equipment and technology; seeks out and investigates innovative solutions for the advancement of the CRS.
We are so proud to have four Lake Country Co-op Equip Team members nominated as finalists in these five categories.
Jeff Rothwell was nominated for the "Mentorship" Category as well as the "Commitment to Industy and Professional Development", which is the award he won last year. Mike Sarrazin, was nominated in the "Commitment to Growers Category". Steven Jack was nominated in the "Community Development " category. Murray Watchel was nominated as the "Technology Adapter" category.
We are extremely proud of all of these Team Members, as each one of them is a deserving recipient of their nomination, and their names could stand in each of these categories. We are also extremely proud that out of all these nominations Jeff Rothwell was chosen as the winner for the "Mentorship" category. Congratulations to all of our Agro Team Members at Lake Country Co-op for doing such a great job every day!
Discover more: