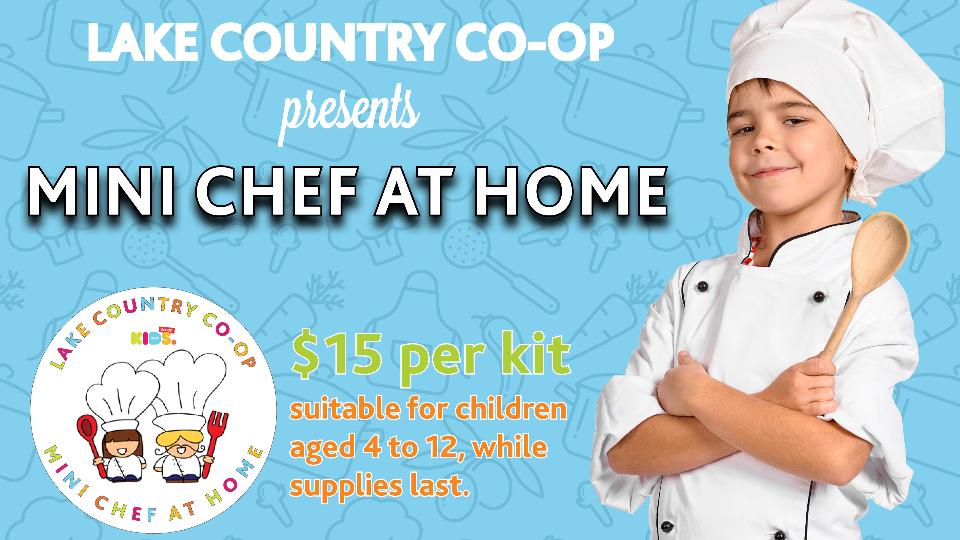 Bunny Dunkers
March 30, 2021
Hippity Hop — Bunny Dunkers Mini Chef Box is here!!

Our Easter-themed Mini Chef at Home Kit is BUNNY DUNKERS and will be available for $15.00 at all our Food Store locations starting Tuesday, March 30th, while quantities last. The kits will include an exclusive recipe card, ingredients required to make a dozen bunny breadsticks with two dipping sauces, and a Big Cool slush coupon.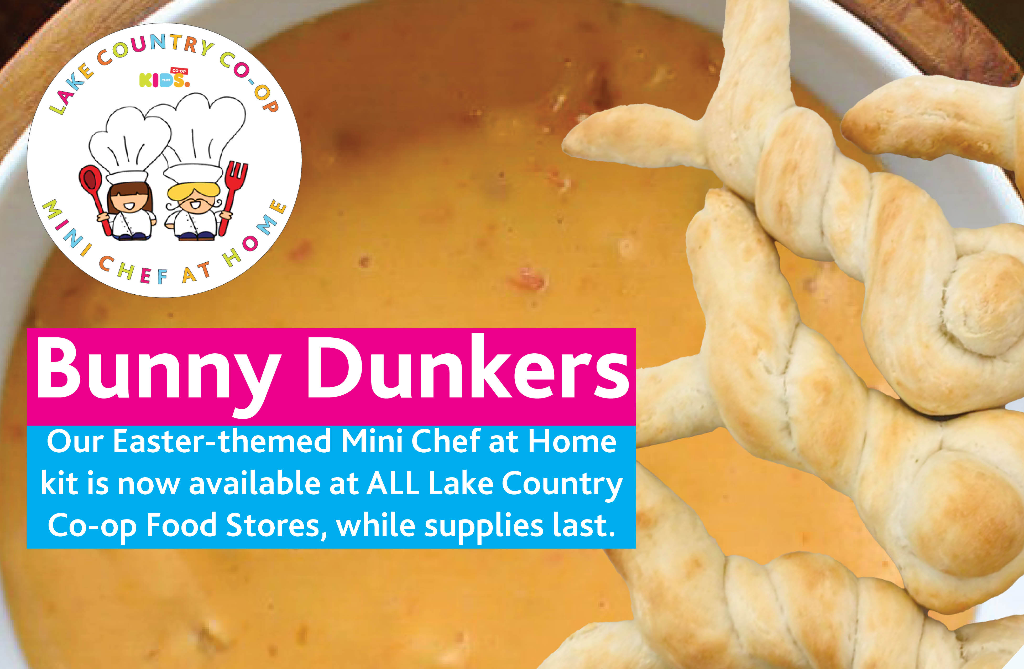 Mini Chef at Home is a themed cooking kit that can be purchased for $15.00 from any Lake Country Co-op Food Store during certain times throughout the year. The Mini Chef at Home Program will provide Kids Club members with a fun and convenient way to cook at home while learning new skills and making memories.

To stay up to date on our Mini Chef at Home Program follow us on Facebook, Instagram, or Twitter or join our Kids Club Digital Newsletter.

Not a Kids Club Member? Join today!