Board of Directors Reorganizational Changes
Actions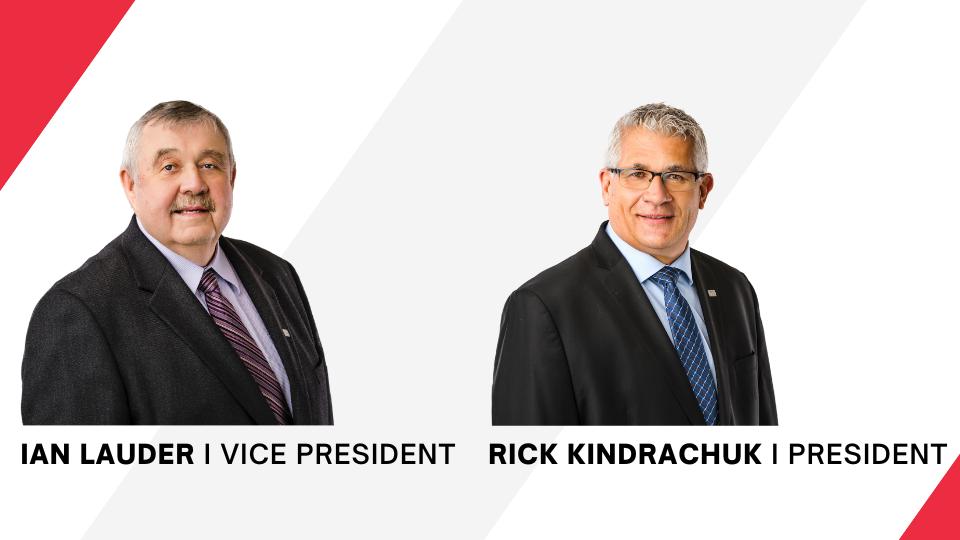 Board of Directors Reorganizational Changes
April 28, 2023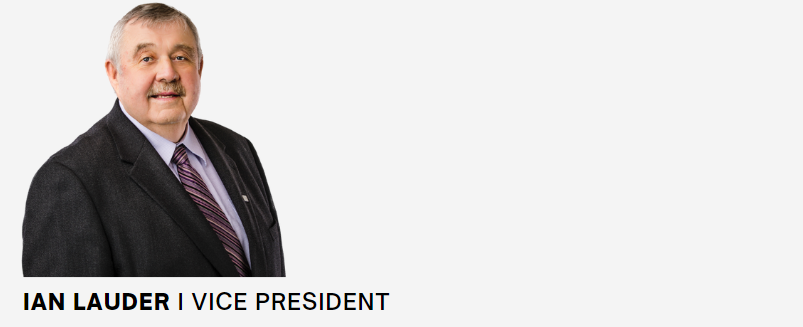 With mixed emotions, we announce that Ian Lauder, our esteemed Board President, will be retiring from his position as Board President. Ian has been an instrumental part of our organization for over two decades, and his contributions will be greatly missed.
Ian's journey with Lake Country Co-op began in 1993 when he became a member of the Co-op Committee in Shellbrook. He was then elected into the Delegate body in 1996 and became a member of the Board of Directors in 1999. During his tenure as a Board Member, sales grew from $60 million to over $650 million, a testament to Ian's leadership and dedication to the Co-op's vision.
Throughout his 23 years as a Director, Ian has worked alongside four different CEOs and made numerous friendships and business associates within Lake Country Co-op and the entire Co-operative Retailing System. His vast knowledge and experience have been invaluable to the success of our organization.
As Ian moves on to his next chapter as Board Vice President, he will continue to use his expertise to assist the newly elected Board President, Rick Kindrachuk. Ian will play a crucial role in guiding Rick to ensure a smooth transition of leadership.
We would like to take this opportunity to sincerely thank Ian for his incredible contributions to our Co-op and for being such an exceptional leader. His dedication, hard work, and commitment to our organization have left an indelible mark, and we wish him all the best in his future endeavors. We are grateful that Ian will continue to be part of our team on the Lake Country Co-op Board of Directors and are confident in knowing that we will continue to have his valuable insight and experience at the table.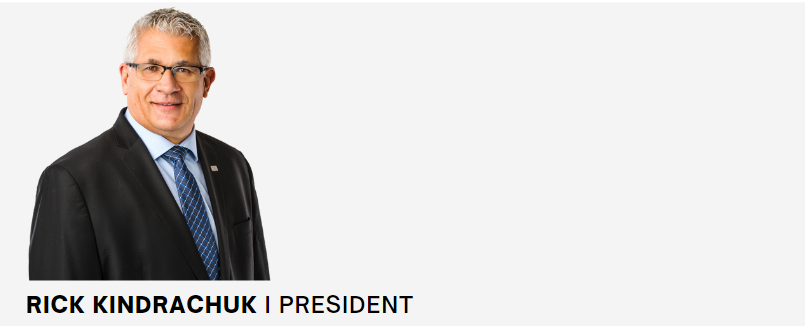 We are thrilled to announce that Rick Kindrachuk has been elected as the new Lake Country Co-op Board President. Rick is a highly accomplished individual who has dedicated his career to public service and community involvement.
After graduating from high school in Wakaw, Rick pursued his passion for governance by enrolling in the Local Government Administration Program at the University of Regina. He went on to serve as the Chief Administrative Officer for the RM of Fish Creek No. 402 for over 30 years, during which time he also held the position of CAO for the Town of Wakaw for 11 years.
Since his retirement in 2015, Rick has remained actively involved in his community as the part-time Administrator for the Wakaw Lake Regional Park Authority. He also serves on the board of directors for the National Golf Course Owners of Canada, where he is the President of the Prairie Chapter representing Saskatchewan and Manitoba.
In addition to his professional achievements, Rick has a long-standing history of community service. He was a member of the Wakaw Lions Club for many years, serving in all executive positions, and was also a volunteer firefigther for the Wakaw Fire Department for 31 years, including 18 years as deputy fire chief.
Rick has been a Lake Country Co-op Wakaw Delegate since 2012 and joined the Board of Directors in 2016, where he served as Vice President before being elected as Board President.
Rick and his wife Linda are both active volunteers in their community and enjoy spending their spare time golfing, fishing, playing pickle ball, and travelling. We are confident that Rick's extensive experience and dedication to his community make him an excellent choice for Board President, and we look forward to his leadership in the years to come.