BECOME A LAKE COUNTRY CO-OP MEMBER
Actions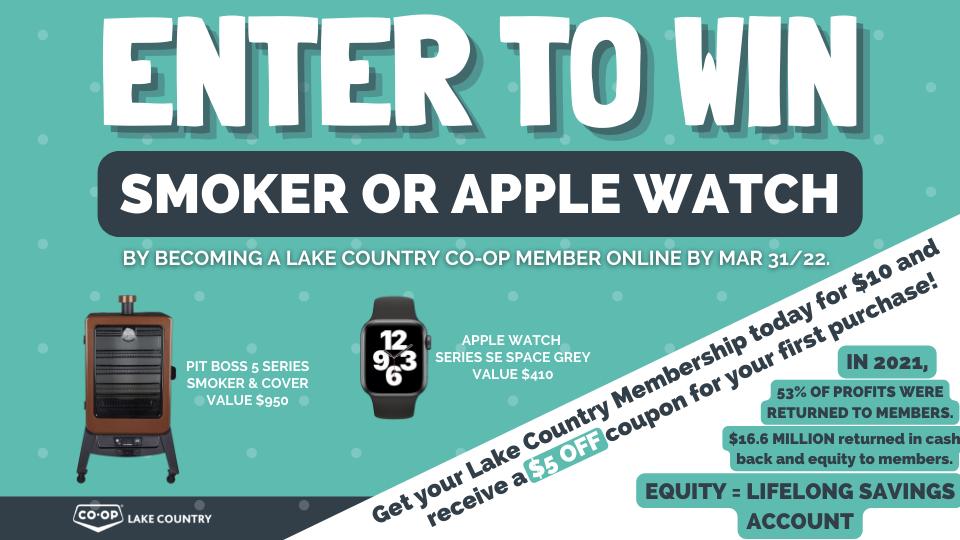 BECOME A LAKE COUNTRY CO-OP MEMBER
March 1, 2022
Sign up to become a Lake Country Co-op Member by March 31, 2022 and you'll be entered to WIN a Smoker or Apple Watch.
Becoming a member is easy. You can, Apply online! Simply click here to start the application process.

Enjoy Lifetime Membership Benefits!

In 2021:

Lake Country Co-op Members received 8¢/litre in Equity & Cash Back on all retail fuel purchases.
If you spent $9,580 at Lake Country Co-op on Food, Fuel, and General Merchandise, you would receive an average of $435 in Equity & Cash Back.
Get your Lake Country Co-op Membership today for ONLY $10 & receive a $5 Off coupon for your first purchase.
Discover more: