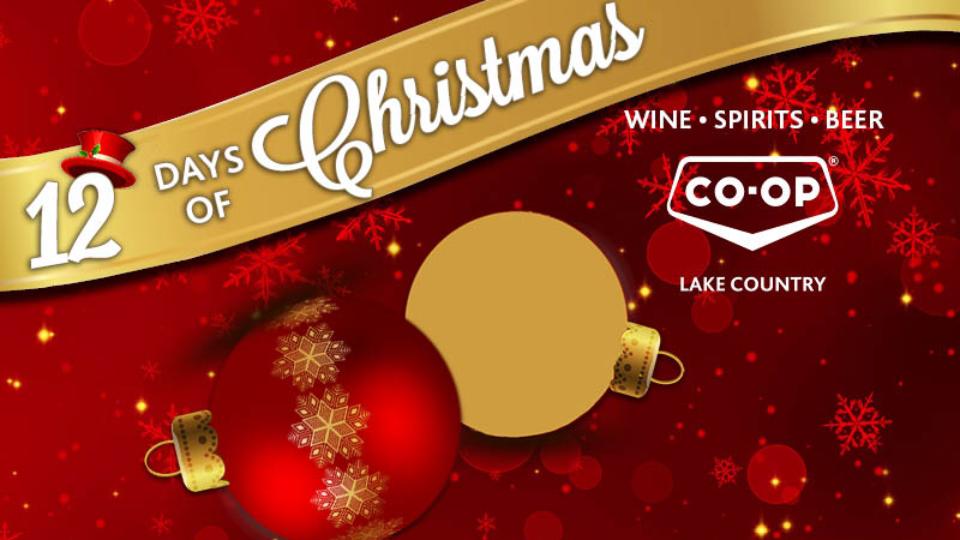 12 Days of Christmas
December 11, 2019
12 Days of Christmas at Wine, Spirits, Beer!
We are excited to start our new 12 Days of Christmas promotion at all of our Wine, Spirits, Beer locations! From December 12th to 23rd, we will have an amazing one-day deal for all of our members and customers!
Every day at 8:30 am, we will be announcing these one-day deals only on our Lake Country Co-op Facebook, Instagram and Twitter pages. These one-day deals will be the best deals you will find this holiday season and they will be going extremely fast!
All deals will be available at our Prince Albert, Marcelin, Smeaton, Paddockwood, Birch Hills, Domremy and Kinistino locations.
Get ready.........!