$10,000 Donation to the P.A. Food Bank
Actions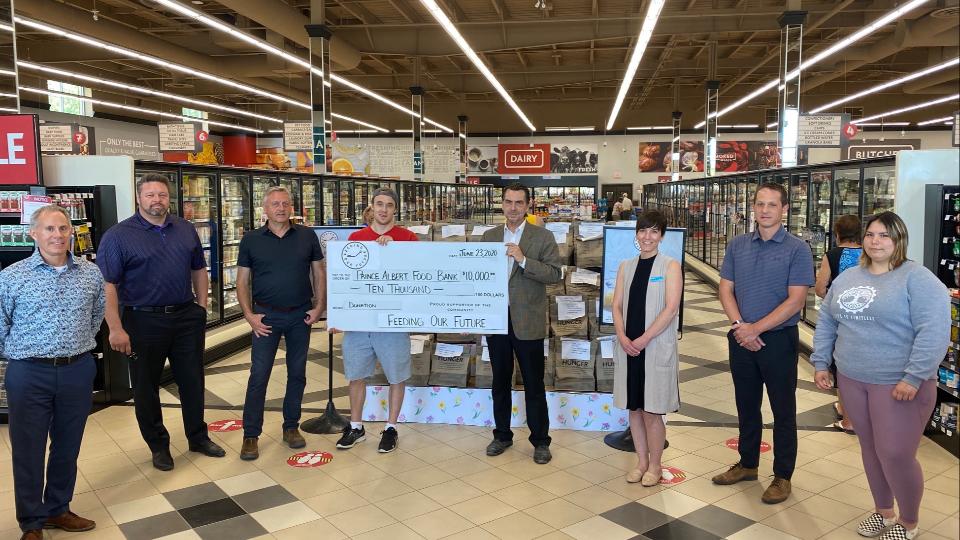 $10,000 Donation to the P.A. Food Bank
June 24, 2020
Feeding Our Community. ❤️
The Feeding Our Community Food Drive was a complete success! Because of your generous donations, we sent 400 Hunger Bags and $350 to the P.A Food Bank!
In addition to that, the Feeding Our Future partners, Conexus Credit Union, Lakeland Ford Prince Albert, Lakeland Hyundai Prince Albert, Broda Group and B & B Construction Group were proud to present a cash donation of $10,000 to the Food Bank!
We are also excited to congratulate Evan M. for winning the 90 second shopping spree for purchasing a Hunger Bag during our Food Drive!
We would again like to thank everyone who donated to our Food Drive and helping our local Prince Albert community!