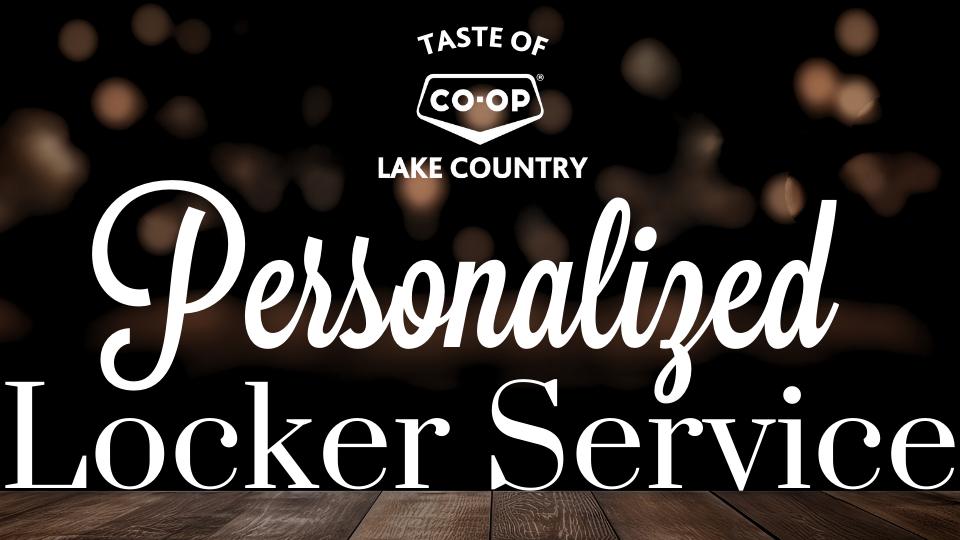 PERSONALIZED LOCKER SERVICE
October 5, 2023
We are proud to offer a new premium service to our Lake Country Co-op members! Here are the details on this exclusive program, and how to sign up:
Our locations in Cornerstone (Prince Albert), Ambrose (Emma Lake) and Nipawin have each been furnished with a limited amount of private lockers. You choose the location where you want to have your locker and pick up your personalized monthly selection. Simply click the button at the bottom of the article to request a locker.
Our sommelier will host a private meeting with you to create your individual taste profile. Within this meeting you will discuss what you enjoy in your wine or spirits (bourbon, scotch, whisk(e)y, rum, brandy, gin, tequila, vodka). Through this, your monthly selections should be perfect for you.
When you meet with our sommelier, they will request for a credit card to be held in a secure file. This will be billed each month according to the budget you have chosen. The minimum is $150 before taxes and deposit. Along with this, there is a one-time fee of $50 that covers the cost of the locker keys, custom name plate, and administration of the set-up process.
Once the paperwork is complete, you will receive a key to your personal locker. Either weekly, bi-weekly, or monthly, based on your schedule, in your locker you'll find a carefully selected array of wines or spirits tailored to your tastes, regional preferences and budget. It's like unwrapping the best kind of present every single month!
Whether you want to explore wines from new regions, find some new gems or just add a little variety to your collection, becoming a locker member will take the guesswork out of shopping. Let our sommelier guide your wine journey and help you expand your tastes.
Your privileged benefits as a locker member are:
Personalized Selection | Our sommelier uses your preferences to build a personalized selection each month. Some wines and spirits are available exclusively for our locker members.
Sommelier Services | Let us select special bottles for celebrations or create custom gift baskets. Need a prestigious bottle for a hostess gift or a dinner party? We'll find the perfect bottle and leave it in your locker for you to pick up when you're ready. Serving wine or cocktails at your upcoming dinner party or event? Let our team know the menu and we will provide great recommendations for your beverage choices.
Exclusive Classes and Special Events | As a member you're eligible to attend special classes and tasting's arranged exclusively for our locker members.
Rare Product Opportunities | Locker members get the first chance to purchase rare and sought after, exclusive, limited release products when we receive them.

If you would like to become a locker member, please get in touch with us today.