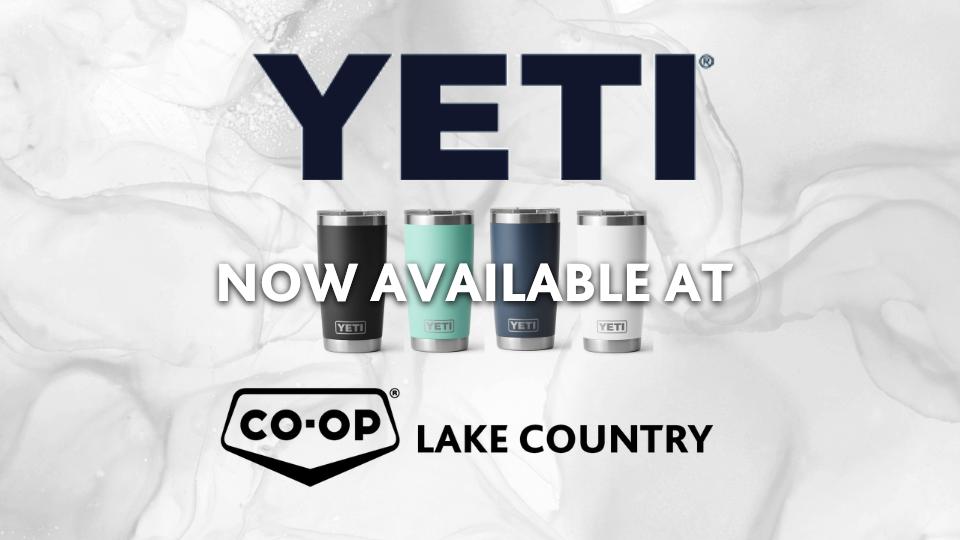 YETI: Now Available at Lake Country Home & Building
January 12, 2023
Lake Country Co-op is proud to be a YETI retailer.

YETI products are designed for the everyday outdoor enthusiast. Whether you're toughing it out in the rugged wilderness, boating on the rough waters or simply hanging out in the backyard, YETI has a durability no other cup can beat.
Now available at:
Prince Albert Home and Building, Nipawin Home and Building, Big River Home and Building and La Ronge Food.
Product pricing and availability may vary per location.
There are no featured stories at this time.