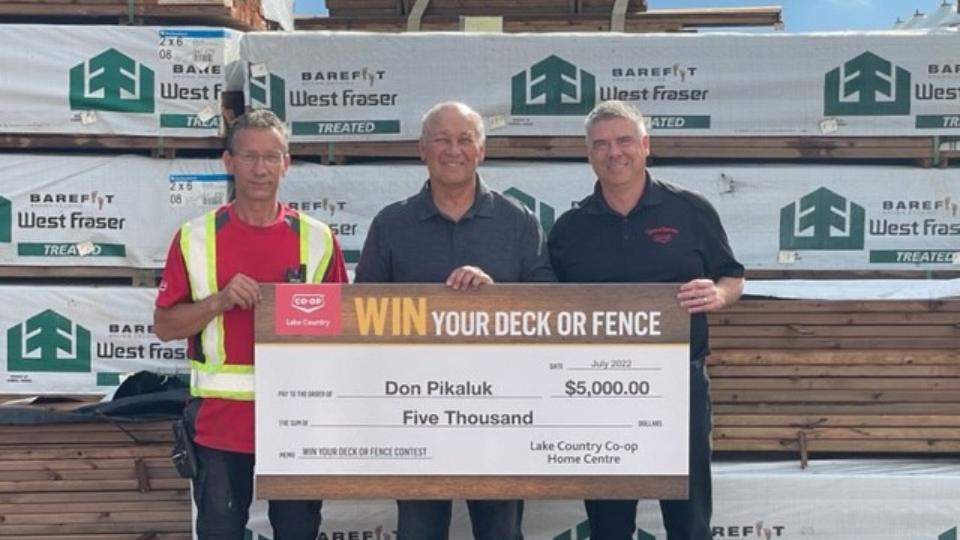 Win your deck winner right here in Prince Albert!
August 15, 2022
This year the winner of the Win Your Deck or Fence contest came right from Prince Albert! We are so excited for Don Pikaluk who won this year's contest and received the maximum of $5000 back - all for shopping local ❤️ Congratulations!

There are no featured stories at this time.