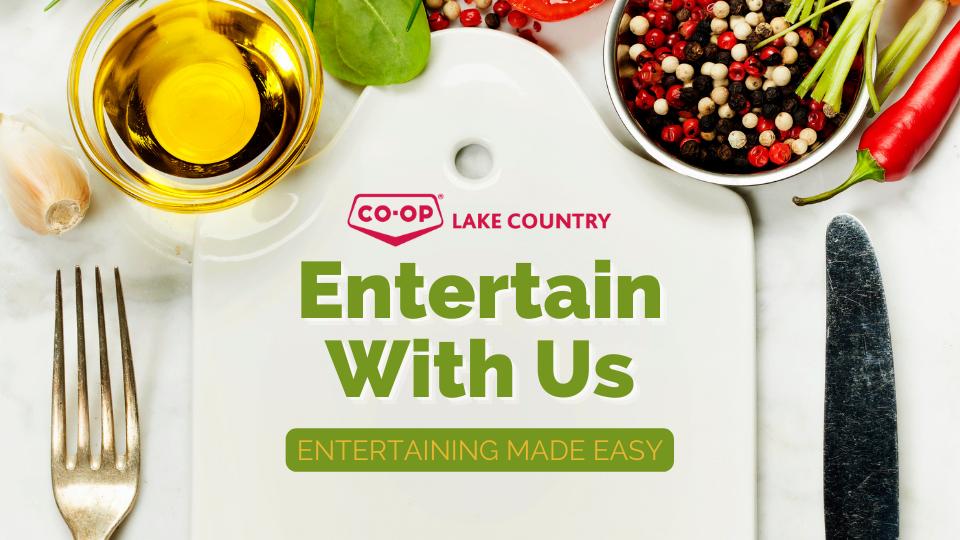 Entertain With Us Order Form
September 12, 2022
Entertaining made easy with Lake Country Co-op. From deli platters to fried chicken, we can make any event the best!
Orders need to be placed a minimum of 24 hours in advance of requested pick-up time.
Price and supply is subject to change without notice. We cannot guarantee gluten or peanut free as we are not a gluten/peanut free facility. Trays may appear slightly different than displayed in photos.
Select the community you want to order from: