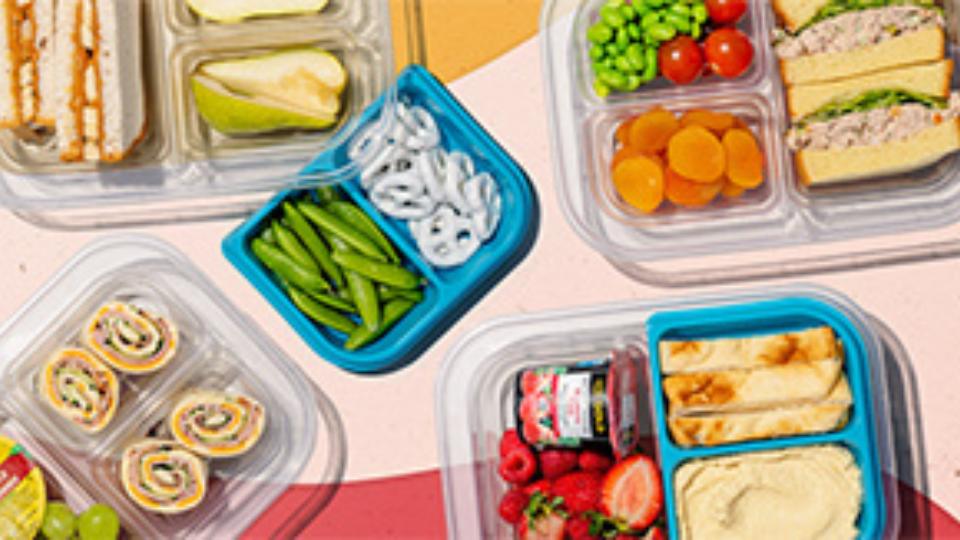 Back to School Bento Boxes
August 30, 2022
As summer days slip into fall, September is one of the busiest times of the year for families. School is starting, activities are getting going again and new routines are being created. It can be quite the challenge to plan healthy meals when time is limited. Check out the Bento Box lunch combinations and let us know which one is your favourite!

TUNA TWIST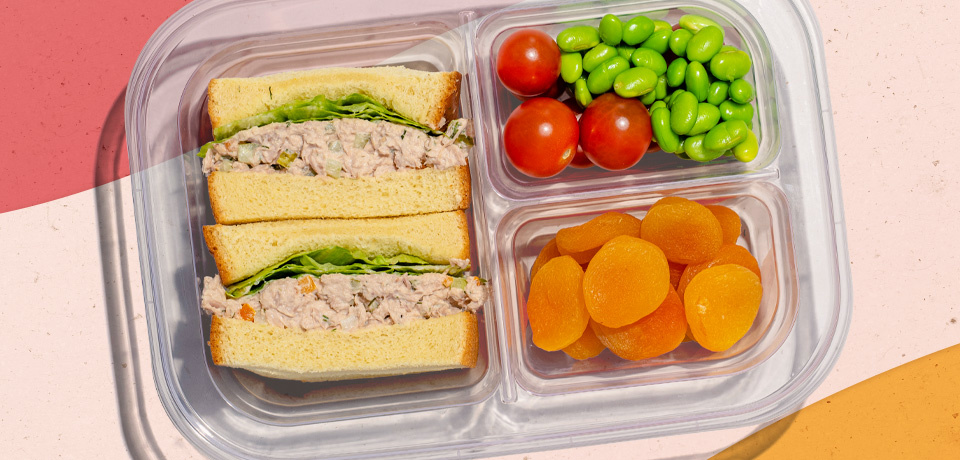 INGREDIENTS
4 slices D'ITALIANO WITH GUSTO! Brioche
1 can CO-OP GOLD Canned Tuna
¼ cup CO-OP GOLD Whipped Dressing
½ teaspoon CO-OP GOLD PURE Mustard or CO-OP GOLD Dijon Mustard
4 leaves iceberg lettuce
Bento Box Add-ons
CO-OP GOLD Edamame, Cherry tomatoes, CO-OP GOLD Dried Apricots
DIRECTIONS
Prep Time: 10 minutes
Serves: 2
Drain canned tuna and put into a medium-sized bowl.
Add whipped dressing and mustard. Mix well.
Spread mixture on two slices of bread, top with lettuce and other slices of bread.
Cut diagonally to fit in bento boxes.
JUST ROLL WITH IT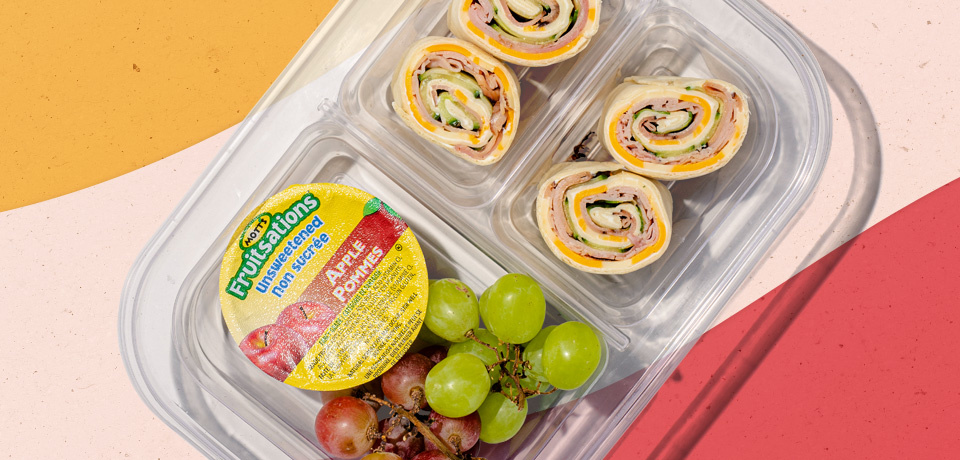 INGREDIENTS
3-4 slices CO-OP GOLD Homestyle Roasted Black Forest Ham
1 tablespoon CO-OP GOLD Cream Cheese
2 CO-OP GOLD Natural Cheese Slices
cucumber, thinly sliced
1 tortilla wrap of your choice
Bento Box Add-ons
MOTT'S Fruitsations Unsweetened Applesauce, grapes (red or green)
DIRECTIONS
Prep Time: 10 minutes
Serves: 1
Spread a thin layer of cream cheese on your tortilla wrap.
Place 3–4 slices of ham on cream cheese, followed by cucumbers and cheese slices.
Starting from one end, roll tortilla up as tightly as possible.
Slice tortilla diagonally into smaller pieces to fit into bento box.
GO BANANAS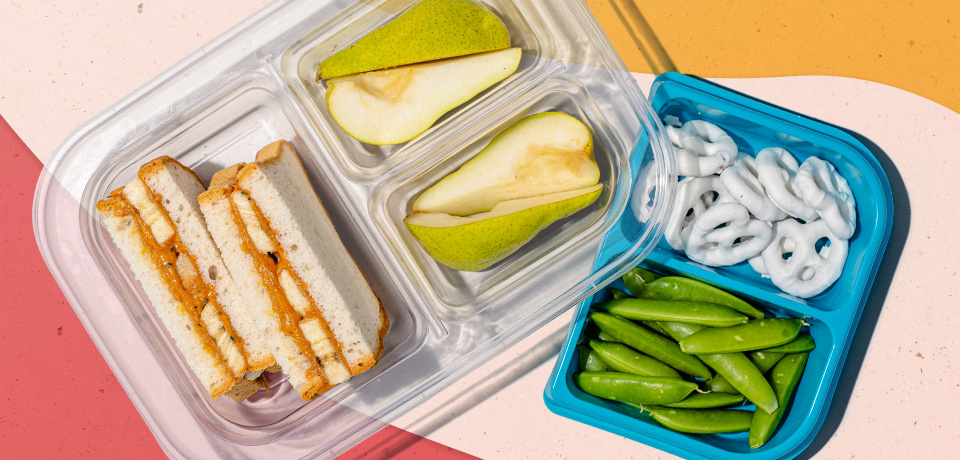 INGREDIENTS
2 slices LITTLE NORTHERN BAKEHOUSE White Wide Slice Gluten-Free Bread
2 tablespoons nut-free spread
½ banana, sliced
2 teaspoons CO-OP GOLD PURE Hemp Seeds
Bento Box Add-Ons
snap peas, sliced pear, CO-OP GOLD Yogurt Pretzels
DIRECTIONS
Prep Time: 10 minutes
Serves: 1
Spread nut-free spread on bread and top with bananas.
Sprinkle with hemp seeds and top with another slice of bread.
Cut into desired shape.
There are no featured stories at this time.