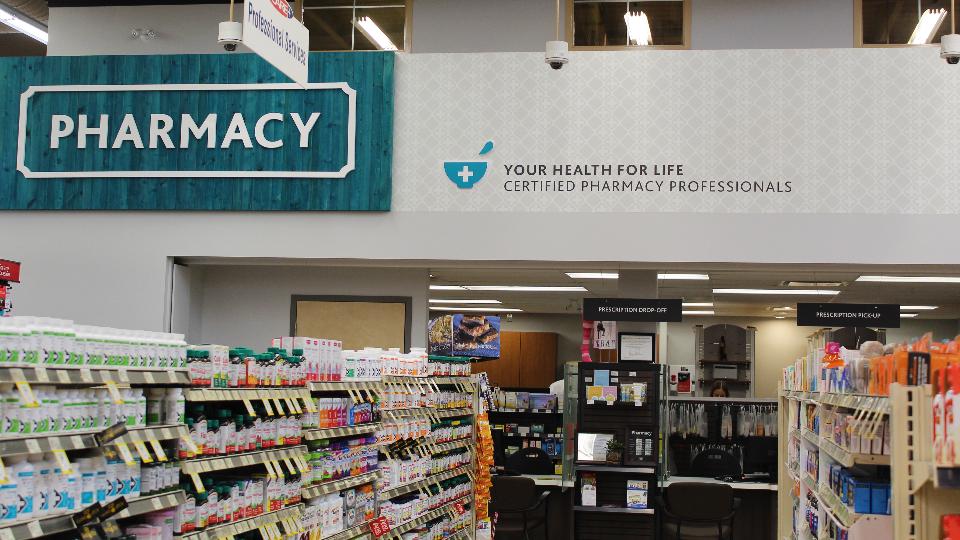 Pharmacy Technician
Prince Albert
Description:
Lake Country Co-op has been proudly serving our members and our 16 communities for almost 80 years! We are a very diverse and dynamic Co-operative with retail commodities that include Food, Lumber, Fuel and C-Stores, Hardware, Agro, Fertilizer, Bulk Petroleum and Feed, as well as Wine, Spirits and Beer.
Lake Country Co-operative Association Ltd. invites applications to join our team for the position of Pharmacy Technician at the Prince Albert Pharmacy located in our food store. Lake Country Co-op is looking for an individual who has the ability to work well within multi-generational and collaborative teams. Applicants should be self-reliant, goal oriented, and have the ability to set and adjust priorities and workflow.
Reporting to the Team leader of the Pharmacy, the technician will have the opportunity for full scope of practice. The responsibilities for this position include the following:
1. Living the Brand – Provide Legendary Customer Service
2. Prescription processing, dispensing and verification
3. Compounding
4. Inventory Management
5. Ensuring safety is held as the highest priority
6. Other duties as assigned
Qualifications
Licensed Pharmacy Technician registered with the SK College of Pharmacy Professionals
Ability to pay attention to detail
Strong interpersonal and communication skills
Friendly, positive, professional and caring attitude
Reliable, responsible and punctual
Lake Country Co-op provides competitive wages and offers attractive benefits including flexible schedules, dental, extended health, long term disability, group life insurance, employer matched pension programs, recognition programs, advancement opportunities, learning and development and a positive, supportive work environment.
Prince Albert is the third largest city in Saskatchewan and is known as the "Gateway to the North" because it is the last major centre along the route to the beautiful freshwater lakes, forests and abundant wildlife of Northern Saskatchewan. Prince Albert's geographical location makes it an ideal destination for those wishing to participate in four-season outdoor adventure. Prince Albert also offers a rich arts and culture experience, affordable housing, and accessibility to hiqh-quality schools, health care facilities, recreational facilities and retail establishments.
This position will remain open until a suitable candidate is found. Please submit your cover letter and resume with salary expectations to recruiting@lakecountrycoop.ca
Application Deadline:
November 14, 2019